Goodie hoodie
British clothing brand, EDZ, which specialises in Merino wool outdoor clothing and accessories, has produced a selection of warm, technical, and high-performing Merino wool gear for the slopes this year. The EDZ range features some of its baselayers plus handy accessories for your upcoming skiing adventures.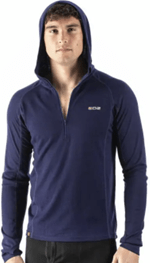 EDZ Men's Merino Wool Hoodie Base Layer 260gsm
The men's merino wool hoodie base layer is a heavier weight for cold conditions that can also be worn as a mid layer. Ideal for skiing, hiking, mountaineering, climbing, polar expeditions or as a very cool everyday hoodie. 100% merino wool washing - machine wash 30C - same as EDZ's 260g-merino-base-layer-half-zip but without a hood
RRP £59.99
EDZ 200g Merino Base Layer Long Sleeve Crew Mens
The 200g EDZ merino base layer long sleeve crew is 100% superfine Merino wool, offers natural climate control, and can be worn in both hot and cold conditions. Anti odour, fast drying and comes with a slim fit with flat seams, dropped back.
RRP £49.99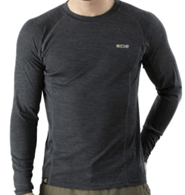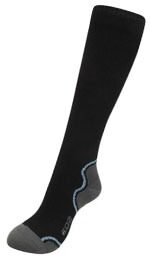 Merino socks too!
EDZ waterproof socks with a merino wool lining, give 100% waterproofness, keep feet dry and warm in leaking boots, and boast a calf-high length.
RRP £29.99
Merino wool balaclava with flat seams suits outdoor activity and thin enough to fit under a helmet. Good for cycling, motorcycling, climbing, hiking, riding, work wear, and everyday use
RRP £14.99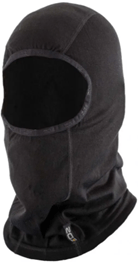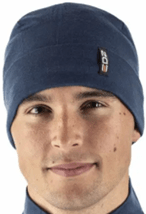 EDZ Merino Wool 200g Beanie Hat
Merino Beanie Hat, double thickness 200g superfine merino keeps out the wind, close fitting hat that will stay on in all weathers, great for hoods, fits in pocket, thin enough to wear under cycle helmets. For all outdoor activities, hiking, cycling, running, skiing, sailing and everyday use.
RRP £16.99
EDZ Merino Wool Thermal Liner Gloves
EDZ Merino wool thermal liner gloves are thin enough to wear under outer gloves or can be used on their own - 95% Merino wool and 5% man-made fibres,
£11.99