Read more from Karen Bennett
Global outdoor brand, Helly Hansen, presents its new collection for winter 2017 – with all the usual tried and trusted technologies into this season's ski, baselayer, mountain and urban categories.
Joining the line-up of technologies in 2017 is "Life Pocket" – a brand-new technology designed to preserve the battery life of mobile phones and other electronics within Helly Hansen's ski jackets.
Another new development is the incorporation of Light-Flex™ – a wearable technology to keep users visible at great distances through movement.
Helly Hansen claims their new performance apparel is built to ensure that temperature, conditions or location won't keep you from what makes you feel most alive.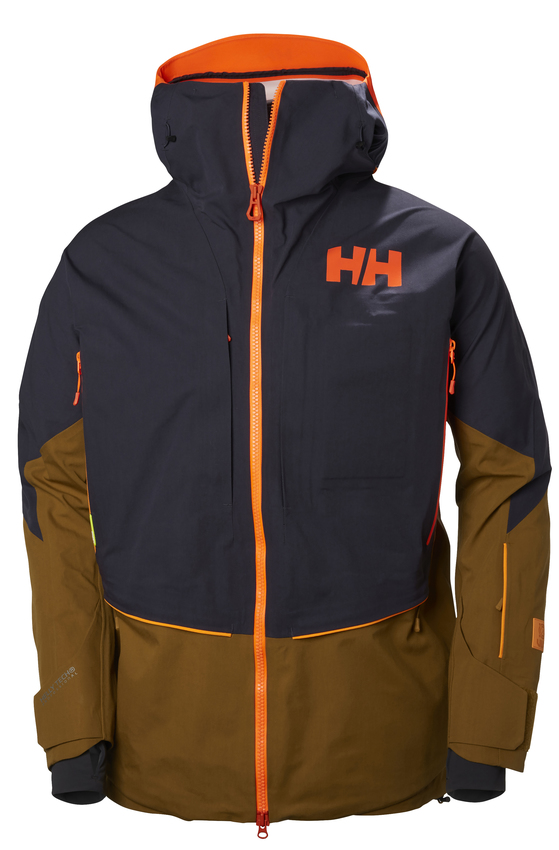 Ski
Over 55,000 mountain professionals at more than 200 resorts worldwide wear Helly Hansen to stay and feel alive each day, so join the Pros.
The innovative Life Pocket is introduced in the newly updated Elevation Shell Jacket (SRP £500) and W Aurora Shell Jacket (SRP £400). Whether you want to capture your best powder moments on camera, keep updated on the slopes or reach out in an emergency, Life Pocket is designed to retain heat and extend the usability of electronic devices in cold conditions. The new Ullr Powder Suit (SRP £650) is an award-winning relaxed-fit ski suit which is fully waterproof, temperature regulating, and incorporates the new Life Pocket technology. The new collection includes the Icon Jacket (SRP £700) and W Platinum Jacket (SRP £550), designed with the new H2Flow™ temperature regulation system to keep resort skiers at the perfect temperature in all pursuits.
Baselayer
Helly Hansen's new baselayers have been designed to suit any outdoor scenario.  The fully re-designed line of synthetic and merino wool layers will keep users performing at their best. The Lifa® Merino Half Zip (SRP £80) for both men and women combines the warmth of 100 per cent Merino wool with Helly Hansen's Lifa® technology – which wicks moisture away from the body quicker than any polyester top on the market.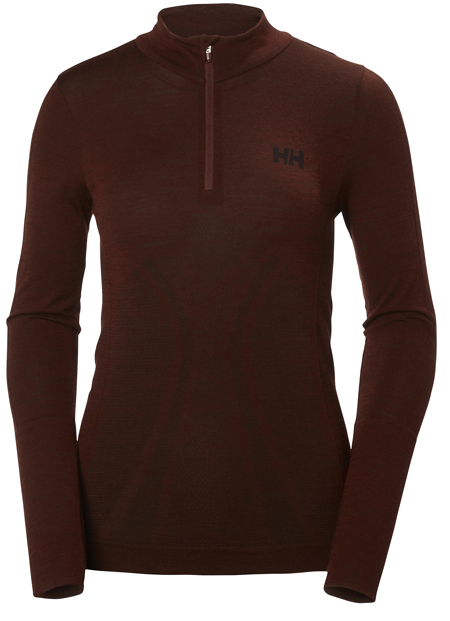 Mountain
Working closely with the hundreds of mountain guides and search and rescue operators who wear Helly Hansen each day,  HH takes feedback to create a new, fully breathable, lightweight down jacket for any and all users. The new Odin Veor Jacket (SRP £265) and W Odin Veor Jacket (SRP £265) are the first in the down insulation category to include Helly Hansen's H2Flow™ temperature regulation system. Baffles on the back of each jacket cover laser cut vents that allow hot air to escape when things start to heat up.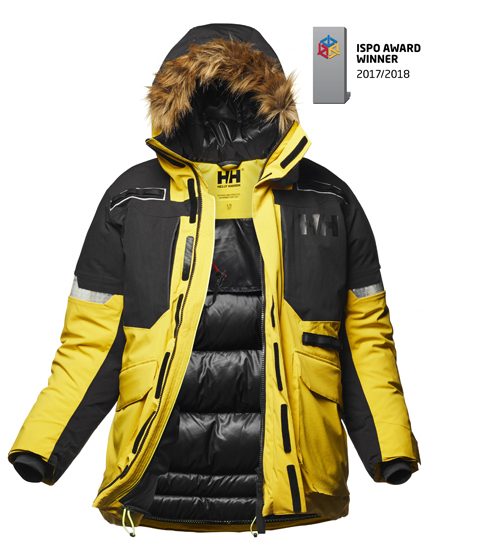 Urban
For winter 2017, Helly Hansen's Urban collection incorporates sleek, high-performance safety detailing for everyday wear in the cities. Their new Expedition Parka (SRP £700) will keep you warm and protected, using responsibly sourced and traceable, Allied goose down. The new parka also keeps users highly visible at great distances using the new Light-Flex™ technology.
The Svalbard Parka (SRP £280) for both men and women includes all the details used for Helly Hansen's professional apparel, such as Helly Tech® Protection and PrimaLoft® insulation, as well as reflective material on the sleeves. For more forgiving conditions, both the Killarney Parka (SRP £200) and W Boyne Parka (SRP £170) offer waterproof, breathable and windproof protection in soft fabrics and three-quarter length designs. Both pieces will be a go-to choice for cool winter days and evenings, and can be layered for extra warmth as needed.
Helly Hansen's new collection for winter 2017 has been developed and inspired with mountain professionals and athletes, who live and work in some of the world's harshest environments. For more information about Helly Hansen or to see the full collection, please visit: www.hellyhansen.com