Well over a dozen ski areas circle the lake, all with views of the clear, blue surface rippling below. And whilst Heavenly might be the biggest and best known, there's a whole load of experiences to be had in the ski area, which covers both California and Nevada. Heavenly sits right on the shores of Lake Tahoe with the best views of all the resorts clustered around the lake. Yet after heading up the new lakefront gondola you can ride a chair with perhaps the ski world's mightiest outlook.
On one side are the icy blue waters, whilst on the other, as you top the ridge, you suddenly see the dusty desert of Nevada stretching away. It's the same with the skiing: go one side and it's lush Tahoe, the other and you can scoot down to the base area on the edge of the badlands. There's a huge array of piste for fast, intermediate cruising, as well as lots of steep stuff, not least some of the steepest tree skiing you'll find anywhere.
Quiver at the Face and Gunbarrel, and brace yourself for Mott and Killebrew Canyons. Excellent beginner areas are at both the old main base, tucked away in the forest, and at the mesmerising spot at the top of the gondola. There are four terrain parks for boarders. Off the slopes it's pretty spectacular too. The city of South Lake Tahoe is a lake-hugging community in California but as it spills over into anything goes Nevada – at the point known as Stateline, near the gondola – it turns into a mini Las Vegas. Casino hotels prod the sky over a neon strip alive with bars, restaurants and big-name shows. The choice of where to stay is yours, although Stateline is the new hub of the resort and cuts out the need for shuttle bus hopping, and there are discreet hotels here too. Likewise, nightlife can be as quiet or as lively as you want.
Click the images below to view their full sizes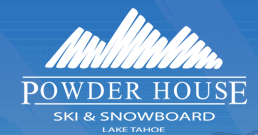 Planning a trip to Heavenly? Need to hire some gear? The Good Ski Guide would highly recommend
Powder House
, they have a great selection of skis, snowboards & equipment for hire & they also offer a range of tuning & repair services to get your gear into the best shape it can be for your trip.