The world's best slopestyle athletes and mountain bike fans are looking forward to the eleventh edition of White Style.
Leogang in Salzburgerland welcomes the FMB World Tour on January 27th and riders battle the first FMB event of the year.
Twenty athletes will be showing off all they have worked on during the winter break and sending their biggest tricks on the snowy alpine course. If you cannot wait that long watch this clip from last year.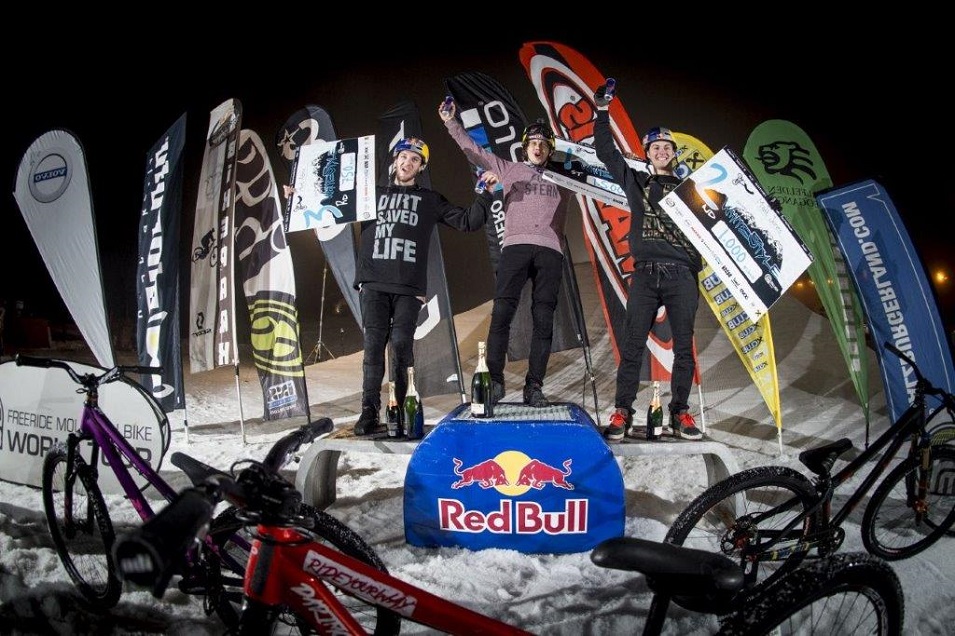 In two months, the mountain bike scene will be jolted out of hibernation and will wake with a bang. After a three-month long break it will be great to see what the riders have come up with and how the sport has progressed.
Even though the rider line-up has not been confirmed yet, you can be sure that the trick level will be huge, as White Style is a great chance for the athletes to gather their first contest experience.
Will Poland's Szymon Godziek return in order to secure a hat-trick? There are rumours that 17-year-old Emil Johansson will be attending – and a young Brit Matt Jones – who came second in 2015 and 2016 – may be looking to take glory at long last.
For sure: there will be plenty of action in Leogang on January 27 –
http://www.facebook.com/White.Style.Leogang