The click click of heels into bindings has never felt so good. or daunting. Just a year after serious reconstructive knee surgery, I was back on the slopes again, ignoring doctor's warnings  that my operation would probably take 18 months to a couple of years to recover – although there was always a risk I may never ski again. But my rehab had gone well, and following an unexpectedly early all clear from the doctors it was time to get back on the planks. So straight to Chamonix and France's steepest challenges. Before I launch out here was what I was to ski on..
Knee x ray: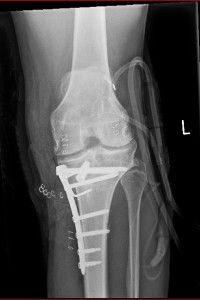 Knee bandages: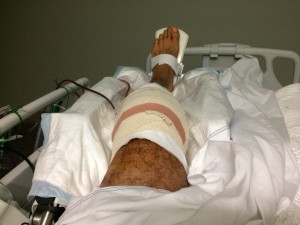 Sheltered Les houches  a trifle down the valley  from Cham was the perfect place for those tentative first few turns with my ski buddy, a very good pal. It was a bluebird day, with a foot or so of temptingly-fluffy fresh snow lying yards from the side of the piste. But this was far from a hell for leather powder day.
I poled off, glided towards the crest of the hill and let the skis drop into the fall line. Granted, it was only a gentle blue above the pleasant meadows of St Gervais but the sensation of setting ski on edge, engaging knee and carving out a beautiful soft arced turn was heavenly!
An hour later I was bouncing through the chop with abandon. Two years off the slopes – 13 months since an irreversible encounter with a bone saw – and I was back in the game. and cor blimey did it feel good! Specially being back in Dick's Tea Bar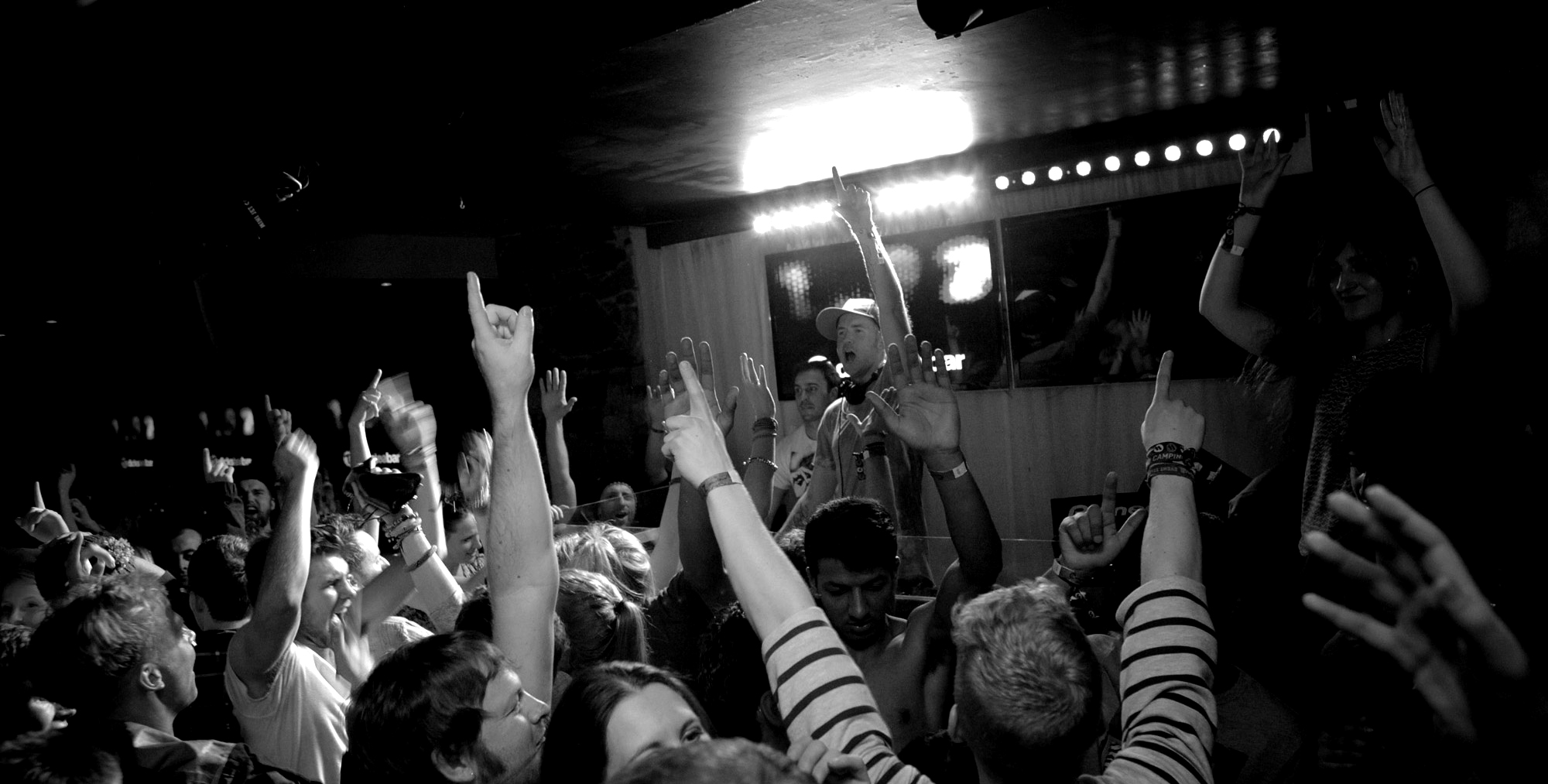 Les houches 1st day:
https://drive.google.com/file/d/0B5h-2MQ0TwVeQkFIY1lpaVNFYVU/view
The next day – we went searching for fresh tracks in the wide powder bowls of Les Contamines.
Les contamines powder day:
https://drive.google.com/file/d/0B5h-2MQ0TwVeT2tKV0dFblY1em8/view?ts=58c68391
A few days later I was on the go again – a two hour ski tour behind Vallorcine, with the Mont Blanc massif providing the spectacular backdrop to the slow slog uphill. The prize – more fresh tracks waiting for the trip back down.
Vallorcine ski tour:
Happy days are her again. So watch this space.