Spot the fake.  One of these young skiers is wearing counterfeit ski wear.  Victim of a spate of ski scams, including chalet cons, ski gear and counterfeit winter clothing – by John Hill
Good ski Guide warned several years back about a spate of chalet scams in France – when holidaymakers turned up at their rental apartment – and found it occupied by a family.
When they rang the "tour operators" they had gone – and police told them they had been scammed by internet crooks, who strike and move on.
Around the same time the slopes were lit up with an abundance of "expensive" Spyder ski jackets – but when it either rained or drizzled the wearers got soaked – and regretted the half-price online bargain.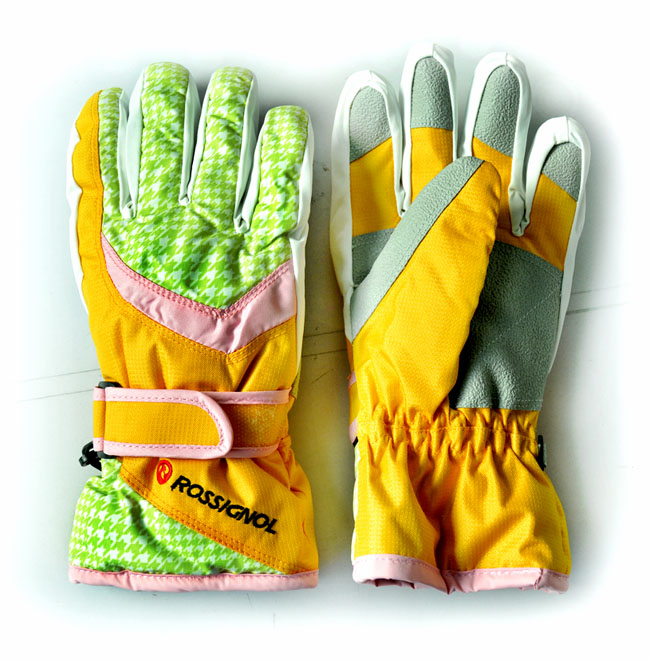 Bad news is that the cons are still ongoing and getting worse  and major brands such as Rossingol and possibly Salomon, are counterfeited and sold by Chinese web sites; so we are asking the ski public to report to us any suspicious gear they see or thinking of buying – or have bought and found it fake.
Major source of the counterfeit gear is China, where the vast majority of Western products are nowadays made. Asian factories making the genuine gear either run-on their genuine products, with a slight change to colour or usually inferior materials. Or they sell the designs to a cut-price con merchant, who churns out the fakes by the thousand.  Near to home Turkey is known to produce large amounts of fake designer clothing, such as La Coste and Armani –  and even nearer the Czechs are at it too..
Now there is a big effort to protect the unwitting public by the EU. A new study from the Office for Harmonization in the Internal Market (OHIM), the EU's largest intellectual property agency,  has found the sale of fake sports equipment (not including sportswear), like skis, footballs, sports helmets, tennis rackets, skis, etc cost legitimate EU manufacturers €500 million every year, or 6.5% of all sales. And this does not include sportswear, probably the biggest market for the scammers, who are earning millions.
GSG contacted major UK retailers Bartletts and Snow+Rock, and both were aware of the frauds, but neither has been affected.
netnames.com an online brand protection specialist is able to discuss the scale of the issue of counterfeit sports equipment and give advice to businesses on how to tackle the fraudsters. In addition, NetNames can provide advice to consumers on what to look out for when shopping online to make sure they don't get conned.
A full investigation into the ski scams will appear in Good Ski Guide issues, and on goodskiguide.com and if you have any information on the scams, or been a victim, please contact johnh@goodholidayideas.com or visit us on Facebook