Ever since English aristocrats invented winter sports holidays in the Swiss Alps in the 1990s Brits have punched a lot more than their weight in expanding and modernising the now-worldwide industry. The English discovered Meribel and then invented chalet holidays and now we interview the latest chalet holiday entrepreneur, Tim Davis.
From John Hill, Amazon Creek, Chamonix.
Lisa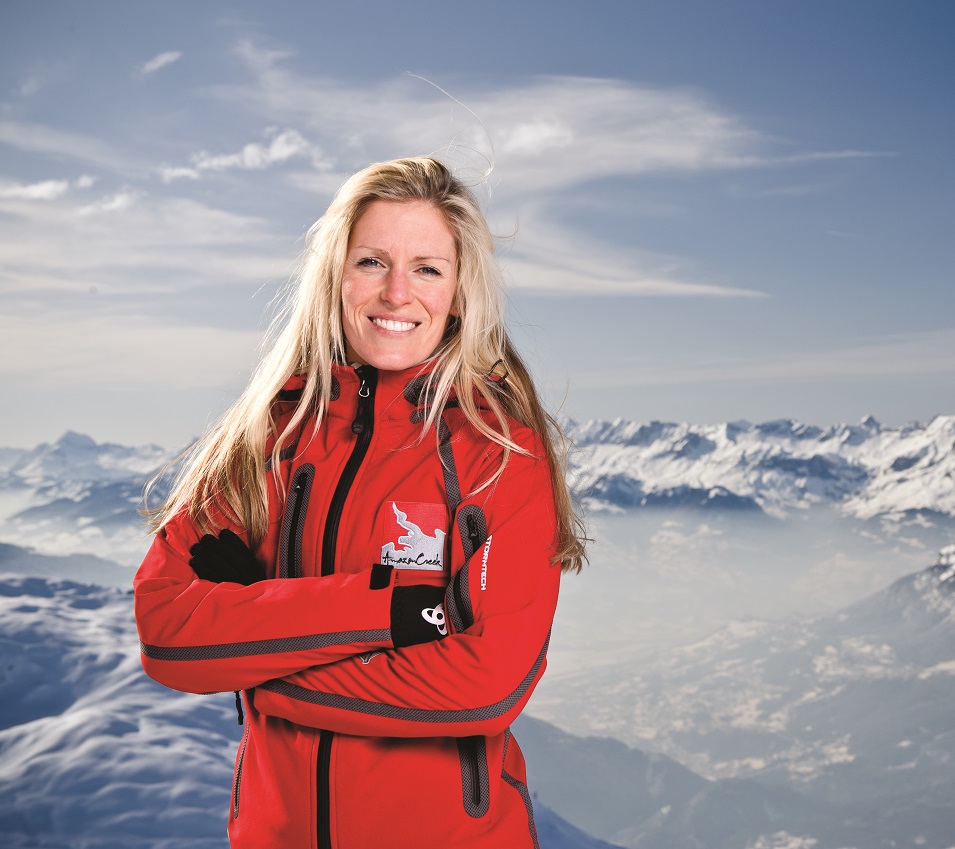 Tim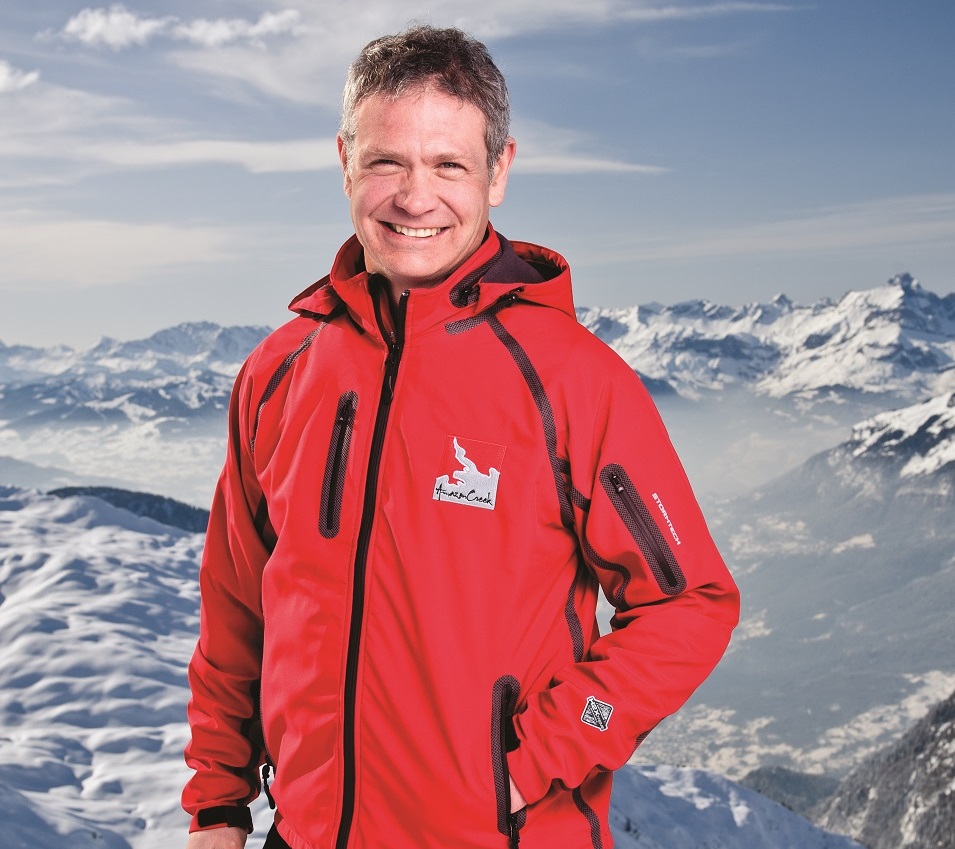 I used a lull in the great January snow storms to head up the A40 to the Roof of the Alps to meet another pioneering British entrepreneur, Tim Davis, founder of the Amazon Creek luxury chalet business in Chamonix.
Staring life as a solicitor, Tim then spent 20 years in finance and fund management, in the City of London, and then in Beijing, the USA, Hong Kong, all over South America and Eastern Europe. As he toured the world on business, he dreamed of escaping to a more-fulfilling good life – skiing all winter and ocean yachting in the summer. He got his big chance five years ago when the Ashmore group went public, and as the youngest shareholder used his money to build three luxurious, state-of-the-art chalets in his favourite Alpine base, Chamonix. With some left over to invest in villas and two ocean-going luxury yachts for his de-luxe summer accommodations.
Now Tim, ably aided and backed to the hilt by his lovely wife Lisa, is living the good life and working hard and playing hard, and business is prospering as his luxury chalets are nearly always booked – and now he is expanding with another de-luxe property on his site at Les Bossons, right at the foot of Mighty Mont Blanc – you have a great view of the Aiguille du Midi from most rooms!
I arrived at Chalet Baby Bear and had my car parked, and luggage installed in a fabulous and luxurious room, and tea and cake served straight away by the delightful Amazon Creek staff. And Amazon Creek? – the name comes from one of Tim's favourite Turkish sailing destinations.
The great man duly arrived in a whirlwind, jumping out of his robust Land Rover Defender and entering the chalet with a load of firewood logs underarm and a mobile phone on the go. He was checking the progress of a client who had broken his leg in the deep snows and was awaiting an operation in Sallanches Hospital.
After taking great care to ensure I was settled in he started to tell me his incredible life story. Tim, now a young and energetic 46-year-old was born and raised in Africa, son of an English professor, and loved the countries and peoples he met, touring many lands with dad. Then he was "bundled off "to boarding school back in England, and whilst that was not his choice it got him his first chance to go skiing – and was instantly hooked.
When he graduated and got his first job in the City he used his first wages to go on ski trips, and when he became a fund manager, he was able to ski all over the world if business was in the right location.
He started with a single chalet, and being a perfectionist he got sleeves rolled up and joined in helping the builders and carpenters. And when he first opened doors many of his first clients were City chaps he had befriended during his days in the Square Mile. Then with wife Lisa doing the marketing and office back up at their Oxford base, they did a lot of early booking through word of mouth and as their good name spread they started building the two other chalets on their site. Now Tim and Lisa are getting ready for bulldozer time again – with their fourth big chalet project.
Having seen and sampled the luxury of Amazon Creek, and impressed by the owners' attention to detail and cosseting of all their customers, I am confident that Tim and Lisa are going to be building more and more at Mont Blanc.
GOING FAST
Many of Amazons Creek's properties are sold already for the ski season, though they may have late availability. so contact enquiries@amazoncreek.co.uk