The mega resort of La Plagne has a lot more than high-rise as James Callery found on his all-action weekend.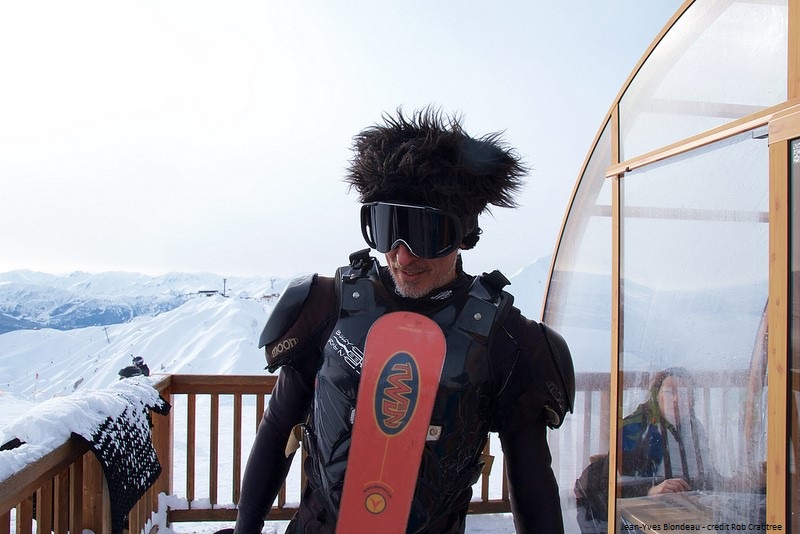 I arrived during the February big snows to meet eccentric entrepreneur Jean-Yves Blondeau (aka the Buggy Man), who gave a demonstration of his pioneering technology.
Not the usual start to a ski break as Jean-Yves, sporting a black armoured body suit, attached short skis to his knees, hands and chest. He lay face forward on his front manoeuvring into various positions while gliding down the slope. Then, suitably kitted, I followed him down.
Then another unusual first day task – I was briskly escorted to the bobsleigh track for a speed luge descent. The thought of hurtling down the run at 90km an hour in a one-man bobsleigh sparked worry, not least at the idea of not being able to steer. However, it was a truly life-affirming experience and one that I'd highly recommend. Great for Brownie points – and I don't mean pants.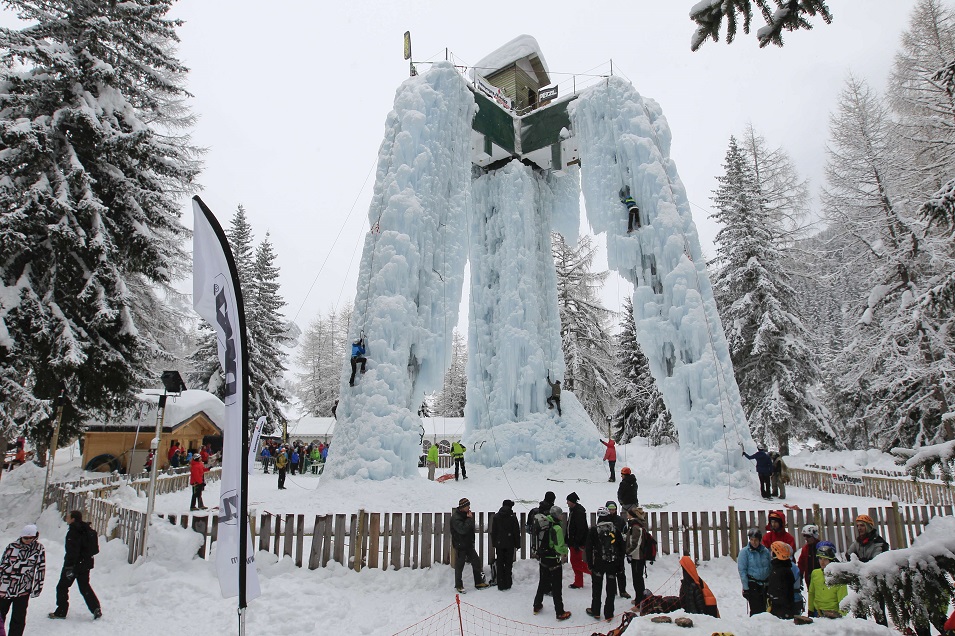 Day 2- And more action – François, our group instructor for the next two days, sought out some spectacular tree-lined runs on our trip to Champagny en Vanoise, where we threw off skis and tackled the ice climbing tower – a 24m natural waterfall. My hands gripped the ice axes so tightly I thought my wrists would snap off. But in Good Ski Guide style, I did it.
Reward was a sumptuous lunch next door at the exceptional Le Canada restaurant before finishing the day with an Airboarding session. This consisted of bombing down runs head first on an inflatable. The guide taught us how to turn and stop but each of us adopted our own primitive methods, which included falling off and using the knees as breaks. We returned to the hotel exhausted.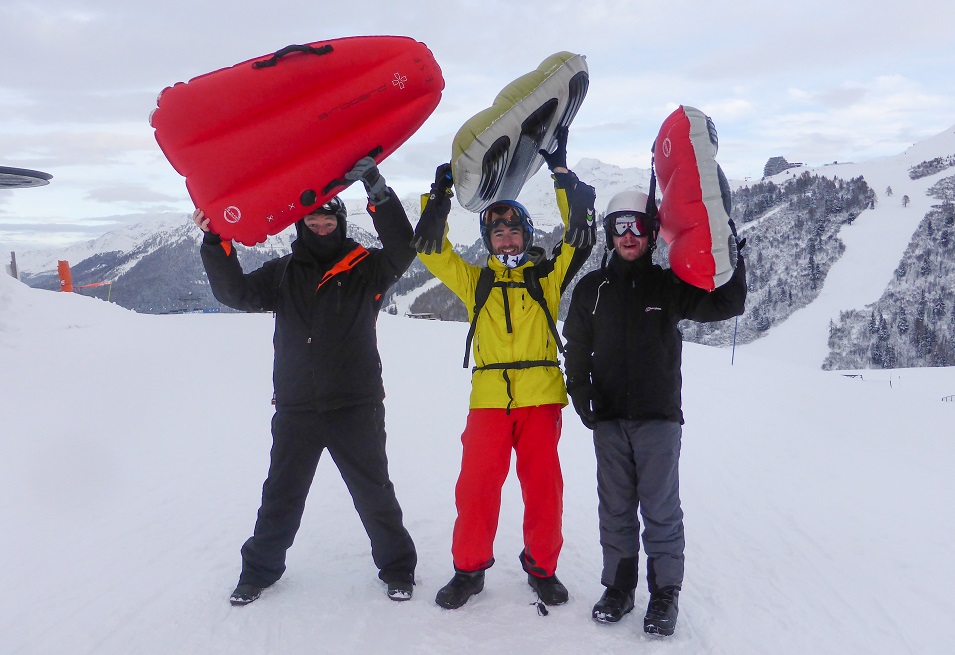 Day 3- François kitted us out with avalanche transceivers and off-piste skis for our last action day in La Plagne. Gliding ankle-deep through endless virgin powder in the blazing sunshine was one of the highlights of the trip. Sensing our tiredness, however, the instructor decided to up the tempo.
In minutes we were riding chairlifts through bullying winds, sidestepping up craggy peaks and skiing across fatal-if-you-fall ridges.
Then skis fell off, expletives were uttered and our beards froze with snow. But, to finish off the torture, it was time for Sport Number 6 – Telemark skiing. Though fit from my part time job as a ski instructor, my legs felt like jelly and the idea of lunging for hours on end seemed unenticing. Again I persevered and did it.
We were all shattered but nevertheless had immense fun and a great sense of achievement and could not believe we had so much fun and in the taxi home reflected on three days of non-stop entertainment… And now for the bragging rights in the bar at home. Well dun La Plagne. I'll be back.