keep-creaming-to-avoid-cancer
Wintersports fans are more likely to get skin damage and even skin cancer from the sun's rays – because for every 1,000feet above sea level UV intensity rises by 5%.
Worse – fresh snowfalls like those currently blanketing the Alps reflect 85% of UV radiation, tripling the risk of skin damage. This prompted a warning from the UK's Melanoma Fund- to keep applying sun protection cream more often – indeed all day. Here's the fund's suggestions -
Apply a broad-spectrum SPF30+ water resistant product to all exposed skin, including the ears neck, and scalp.
Reapply 2-hourly (or each time you break) and take care between 11a.m. and 3 p.m. when the sun's rays are strongest.
Use quality 'UV protection' lenses. If switching from goggles to glasses, always protect newly exposed skin.
Helmets can offer some crash protection, but can ensure that your forehead, scalp, and ears are sun protected.
Hot on the move
Here's another hot British favourite from Stanley – a vacuum which works all the time. Available good stores everywhere.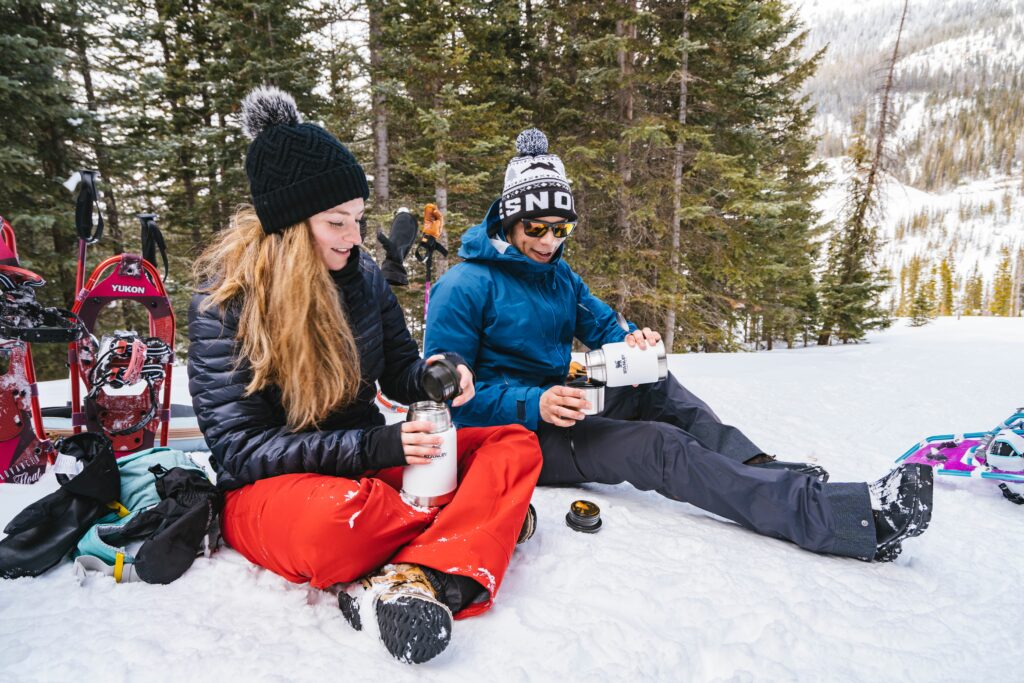 Your own personal power station
Biolite have a new series of portable chargers out and we are testing them in the Alps, Scottish Highlands and New Forest and will report next month. Use the chargers in the home, your mobile office, camping and caravanning. From £600.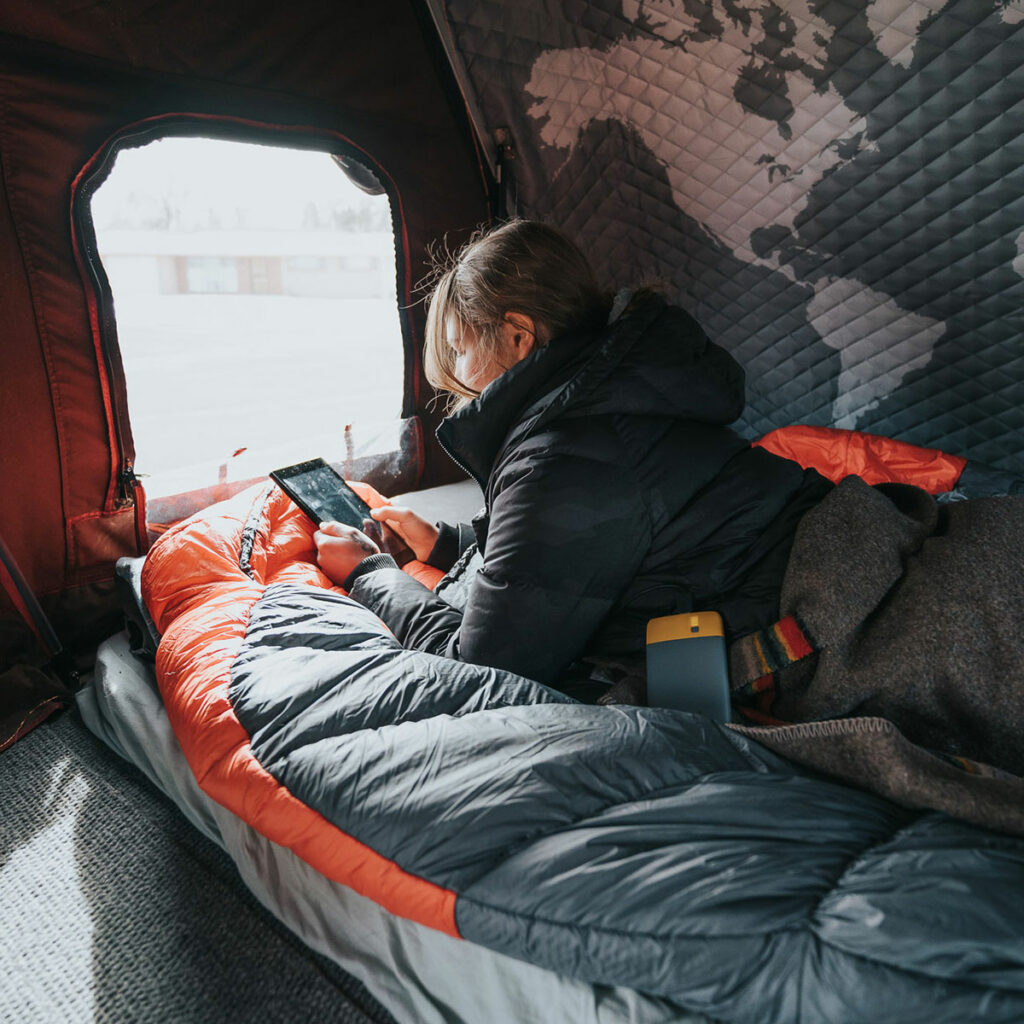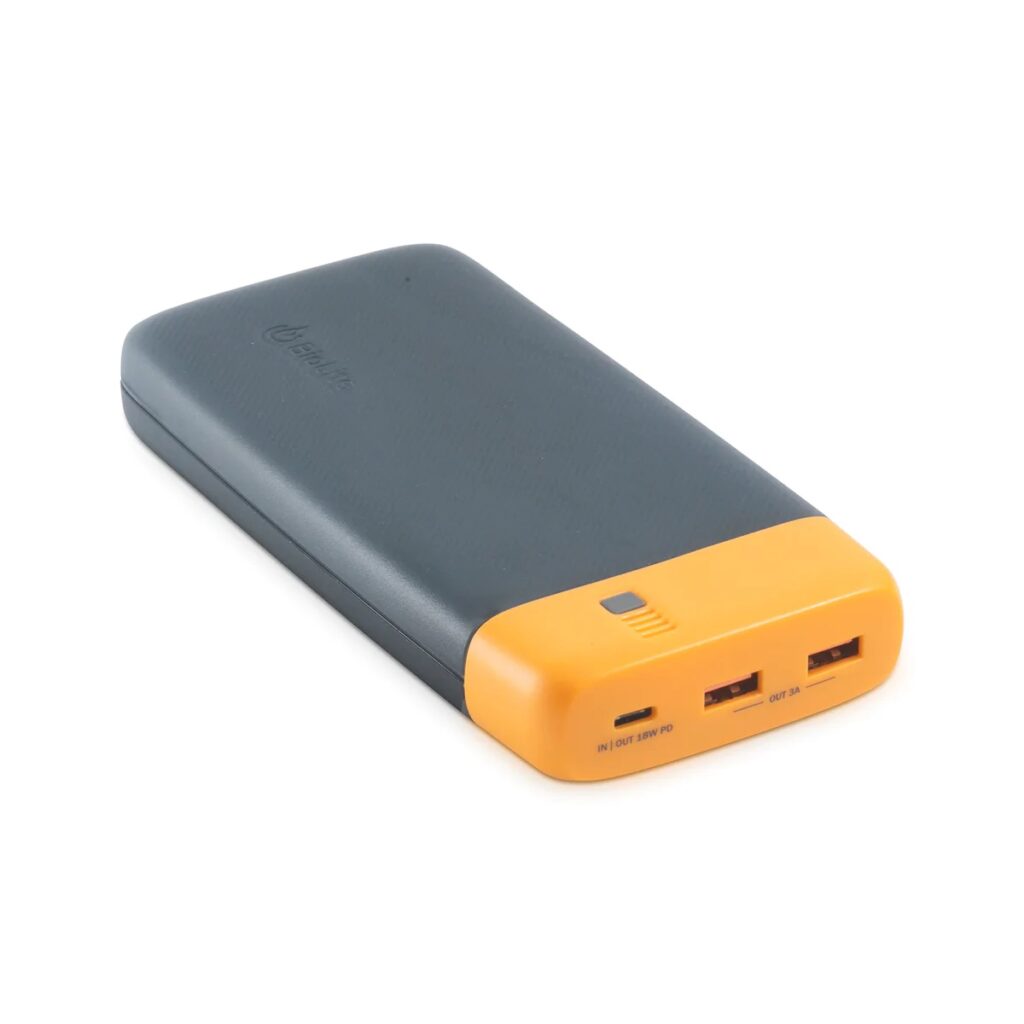 Eating On The Go
Go green and never worry about single-use plastic cutlery again! Mnched's full-sized, stainless travel cutlery set can make your life easier and greener. It is portable and stylish whether you're skiing, at work or on-the-go.
Mnched makers say an amazing 1.1 billion single-use plates and a four billion pieces of plastic cutlery are used in England every year. More plastic peril off the slopes.
No two Mnched marble sets are the same – and their Travel Cutlery & Straw Set costs £27 from Mnched.com and is available in six designs.
What's New tests ..
Your Good Ski guide testers have been testing two of the most vital items for safe travel and use in resorts... ski socks and snow boots. After years of coming top German-engineered Falke have finally been beaten into third place, whilst Helly Hansen mountain boots and trainers top a long list, with second place going to the Merrell brand.
New in Britain is a cosmetic and silky smooth range from Austria's Ringana company, whose sun protection cream is under test in the alps. Plus we are checking out a new Australian sun protection cream, SETT, now made in Britain – and tested on sea and surf down under – and by us in the Alps and Rockies. Keep logging on for full test results. www.goodskiguide.com
Handi indeed!
Here's the Aerative Heated Clothes Airer which dries off wet feet, ski gear, eyewear, footwear and even the chalet dishes. £75 from Amazon
find it on Amazon