See how the super-rich blow out on doorstep skiing, fly to on-slope hotel, lash out on Rolex watches, caviar facials..
Luxury holiday operators Ski Independence have this high-life sample holiday itinerary for a week in Courchevel, the posh French resort with more luxury hotels than the Riviera.
£25,000 seven-night stay at the 5-star Hotel L'Apogée
Caviar facials at the in-hotel spa and a £12,000 shopping spree
Adrenaline-inducing activities package including helicopter trips and sledding, worth over £12,000
Limousine services and helicopter taxis to ensure guests travel in style
Never lift a finger,as staff pre-warm then place ski shoes on their feet
A-lister Courchevel 1850, capital of the famous Trois Vallees, attracts the good and great, rich and famous including the Beckhams, the Duke and Duchess of Cambridge, followed by hundreds of wannabee fans, including minor European royals.
Top ski operator Ski Independence have a premium package includes a 7-night-stay at the 5-star Hotel L'Apogée, which sits below the on-pistes Altiport and the 50m² deluxe junior suite has a king-sized bed, plush living area and bathroom, balcony with hot tub and steam room all for £29,017 for two (including flights).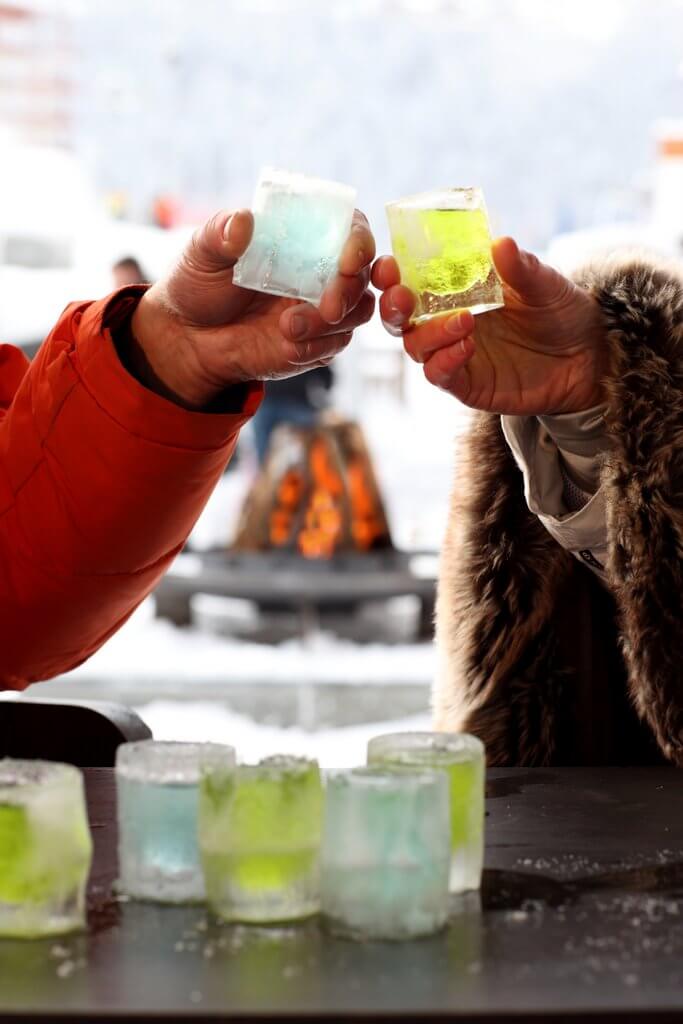 Guests never need lift a finger as staff pre-warm ski or snow boots then place them on your feet, help you get equipment on - and even give you a gentle push or nudge to get your skis rolling on to the slopes. For the truly lazy the hotels limousine driver is on standby to offer a glamorous journey around the resort.
The hotel's £12,000 adrenaline package offers hot air balloon rides, helicopter skiing and dog sledding. For ski widows – you can enjoy a more relaxing skincare at the hotel's renowned La Prairie Spa, including the White Caviar facial for €240 per person. Or a shampoo and blow dry costs just £150.
Guests are spoilt for choice with 7 Michelin-starred restaurants on their doorstep. This includes the spectacular Le 1947, which holds 2 Michelin stars and seats an exclusive 25 people per night - mains cost around €170.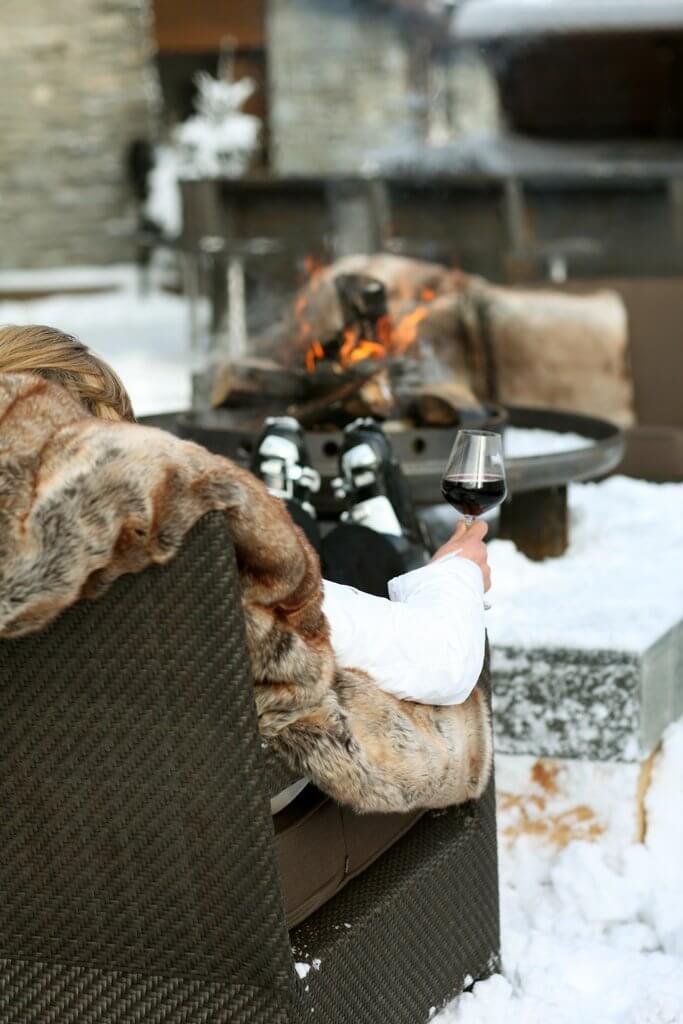 Guests looking for a more unique dining experience can try heli-dining, a magnificent, scenic flight to a Michelin-starred restaurant, Chateaux or even secluded picnic spot. This 10-15 minute flight can cost between €1,150 and €2,400.
Or if they fancy a walk across the floodlit pistes they can dine at what GSG considers Courchevel's best eaterie, the Chabichoux, where the starters at dinner set you back £150.
0131 243 8097 | ski@ski-i.com | www.ski-i.com