The legacy of 2012 lives on. Read more

…
The legend lives on at the Queen Elizabeth Olympic Park in East London – with the launch of the world's first gym made from recycled aerosols. A Green partnership with recycling company Terracycle and the Great Outdoor Gym Company and deodorant company Right Guard have created an amazing community gym right at the entrance to the park.  
The gym is unique because it's made from discarded deodorant aluminum and antiperspirant cans. Some 2,500 discarded cans were collected by Right Guard at supermarkets and retail points throughout the country and the rescued aluminum was turned into training features such as a spinning bike, cross trainer, training bars, exercise bikes… as seen below.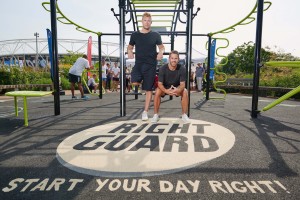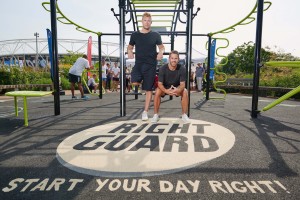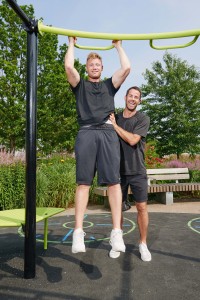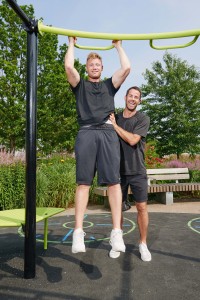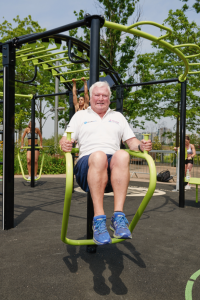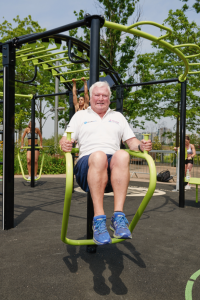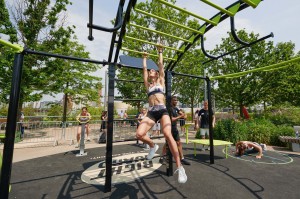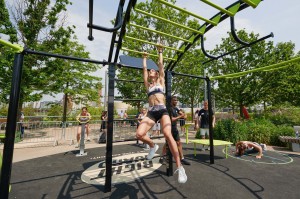 The gym was opened with a training competition involving star names such as footballer Jamie Redknapp, cricket legend Freddie Flintoff, and scores of young ladies from the Great Outdoor Gym Company, whose managing director Georgie Delaney said: "This gym will inspire users of all abilities to get active and it's right on their doorstep."
 
One contestant who came through with flying colours was Good Holiday Editor John Hill, who kept up with the fitties and won  top prize of a year's supply of Right Guard.  
The recycled gym is now fully open to the public. So go and live the legend.  To find the nearest participating drop-off point for the Aerocycle Recycling programme, go to http://www.terracycle.co.uk