For ski mums, spring skiing is best. More and more families are taking their children out of school in term time to go skiing – to beat the half-term horror crowds and high prices.
And top families operator Club Med has carried out a survey which shows that 48% of families would take kids out of school early if it was cheaper – and it is.
Club Med Uk boss Eric Chauvet also revealed that British families are skiing later and later in the season, which he welcomed because of less crowds and congested slopes and – and of course considerably reduced prices.
He added:
"Late in season families should always go for a higher-altitude resort to get good snow and not slush and ice."
Mr Chauvet revealed that April is a great time for families – although it should be pointed out that taking the kids of class term time is illegal – and some authorities are increasingly fining more and more parents – particularly in the North East of England.
www.clubmed.co.uk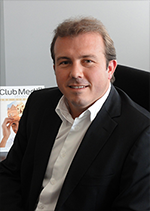 By John Hill