My usual end-season bash was at Austria's snow capital, the Arlberg, in the last days of April – Read more..
A week of heavy snowfalls gave the Arlberg a 1½ metre cover and sparked a rush of skiers for a final bit of fun in the last days of April. And what a trip it turned out to be. starting with a disaster at Gatwick Airport when easyJet, now known again as Sleazyjet, screwed up the holiday and business plans of travellers – by leaving on time. See sidebar article  – Back to Sleazyjet.
I finally caught another flight to Innsbruck and reached the region's best hotel in time to rent ski gear at the hotel shop and (packing it in) went to attend an in-house concert from some world-class pianists at the Hospiz for a classical Masterclass. A grand start to even grander stay,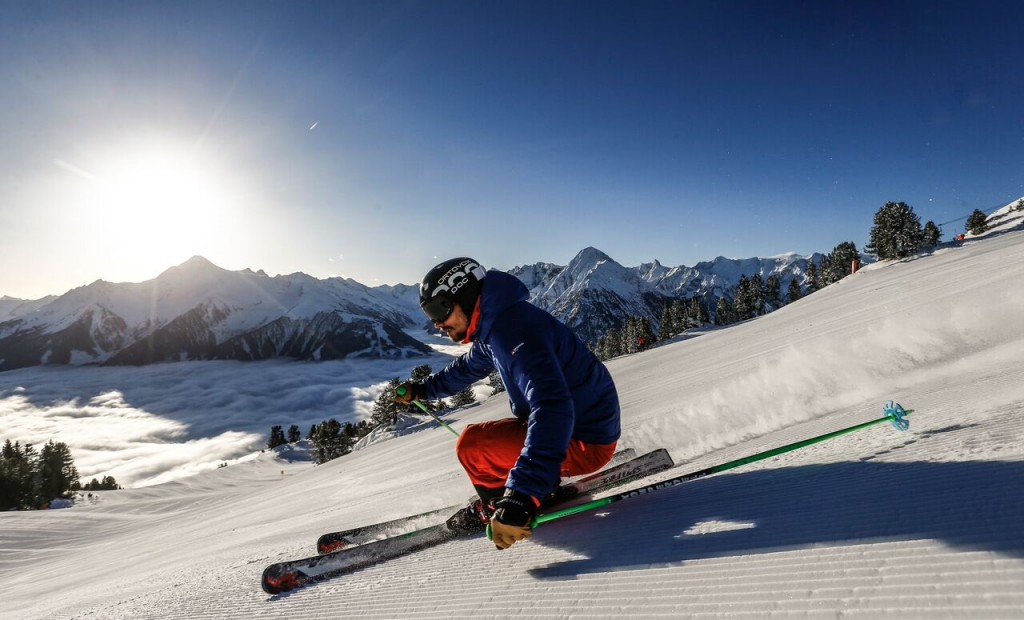 Next morning bang on 8 a.m. instructor-guide Hermann arrived to take me on my tour to show me the area and a new lift at St Anton that has joined up the entire Arlberg to make it Austria's biggest ski area with 305 km of pistes.
My day began with Hermann giving me some coaching on ski basics because he saw I was suffering from a ski injury (an operation for a replacement hip a year earlier was still giving me trouble and holding back performance).  However after an hour of instruction and much repetition of basic maneuvers he saw I was ready to take on Austria's toughest of the tough regions.
And though enthused, Hermann was wise enough to guide me well clear of St Anton's gruesome Schlindler, Mattun and Valluga icy black pistes – though he did allow an easy negotiation of the region's Happy Valley home run to St Anton, which lead past awesome day-long bars such as the Krazy Kangaroo (happily closed for the season) then straight back up to the Glazig, where we spent the afternoon on very easy and forgiving pistes – all perfectly manicured for the weekenders about to descend on the area – once we had done.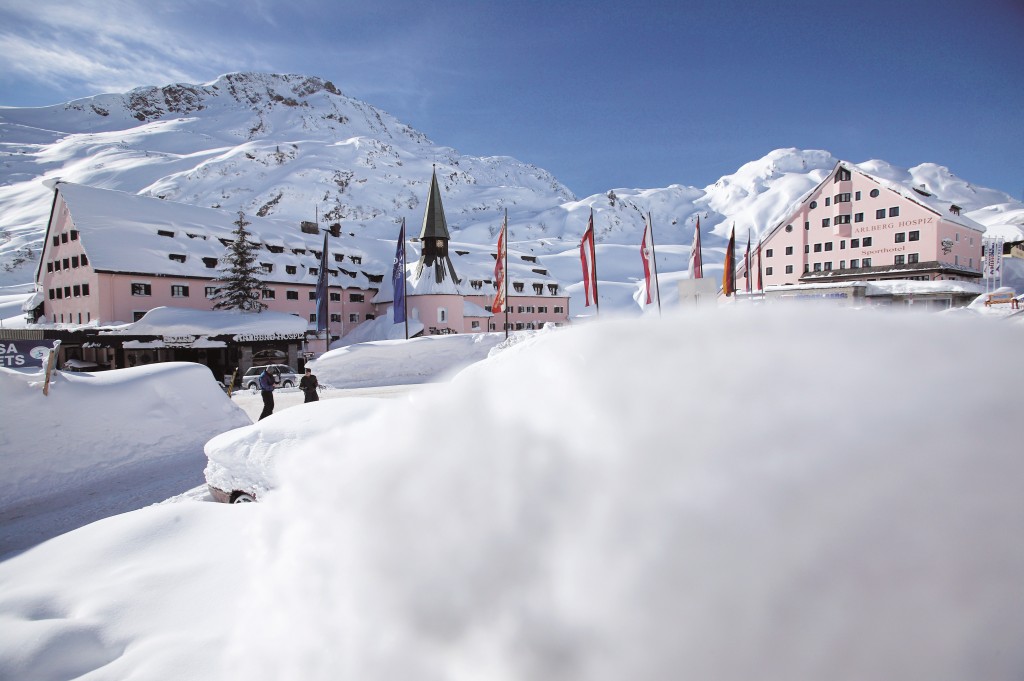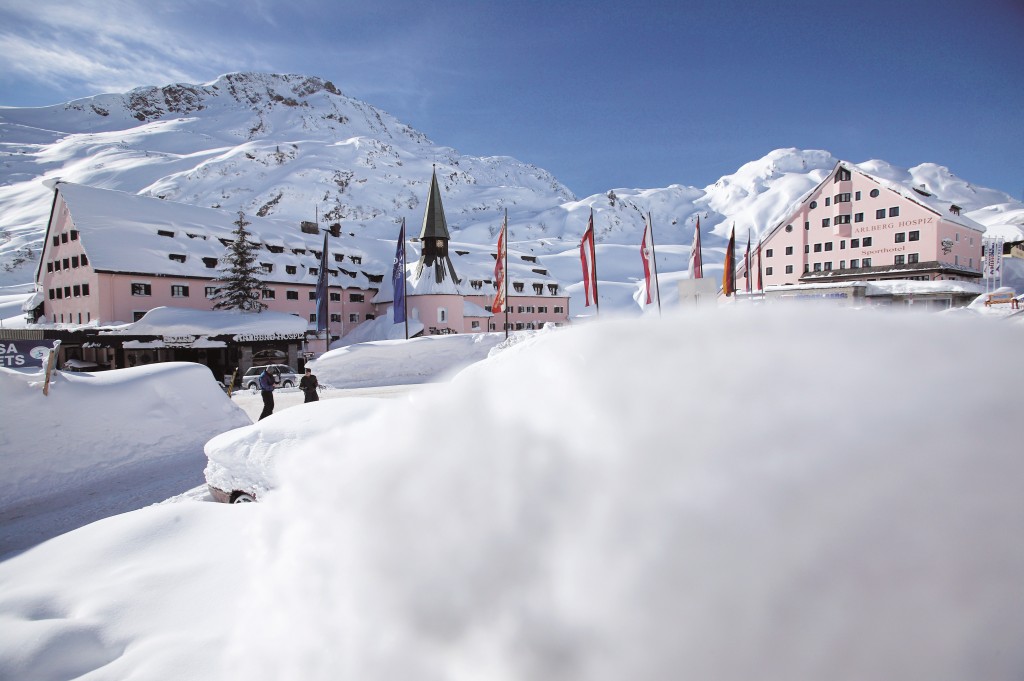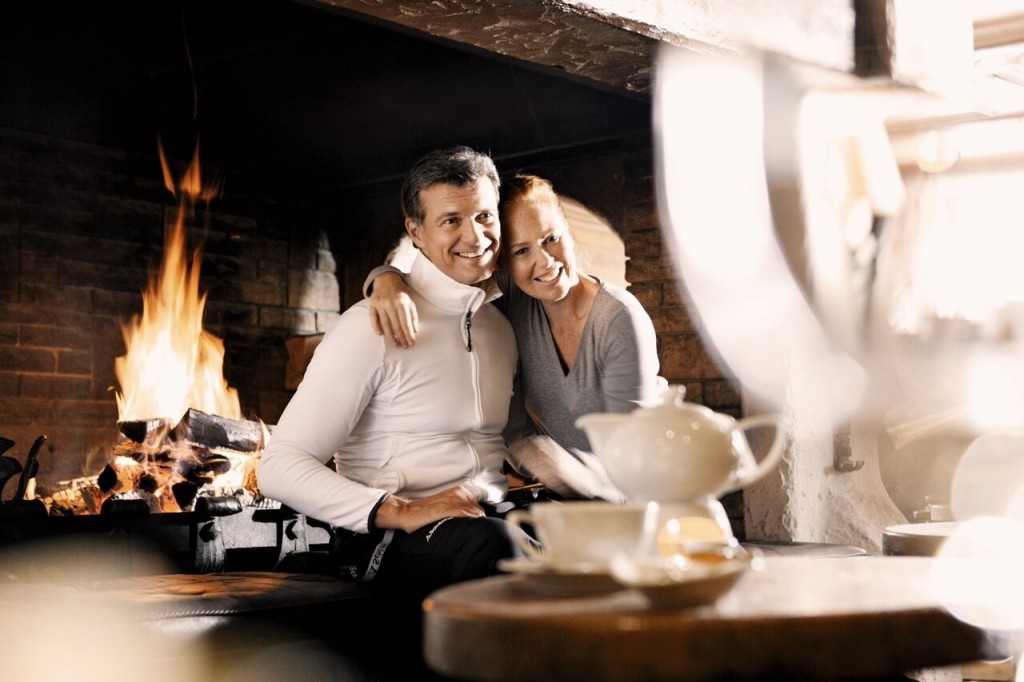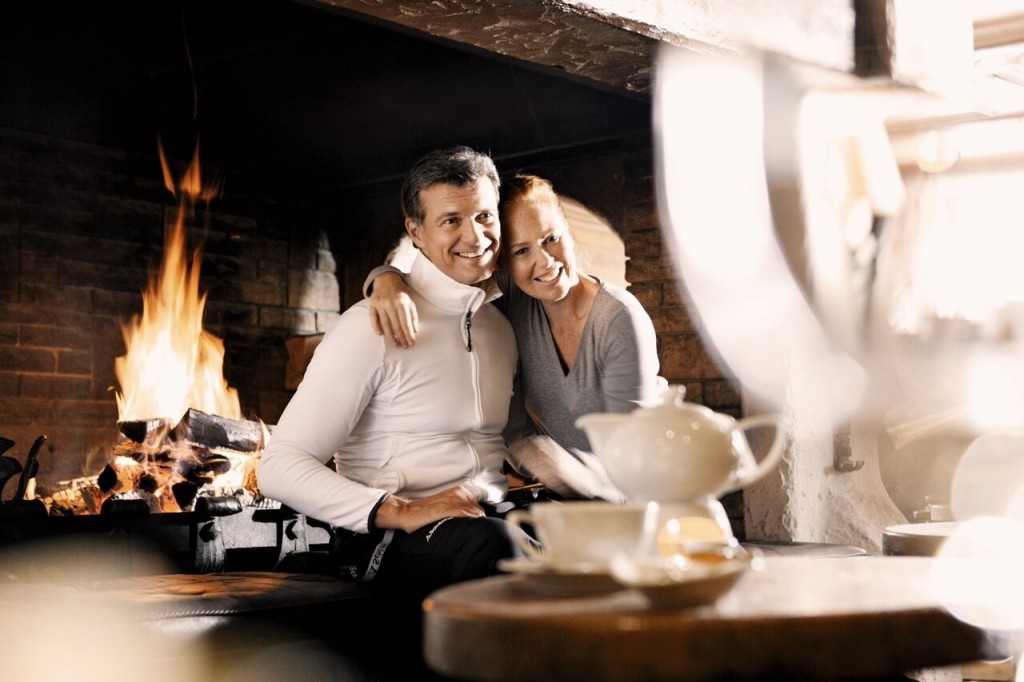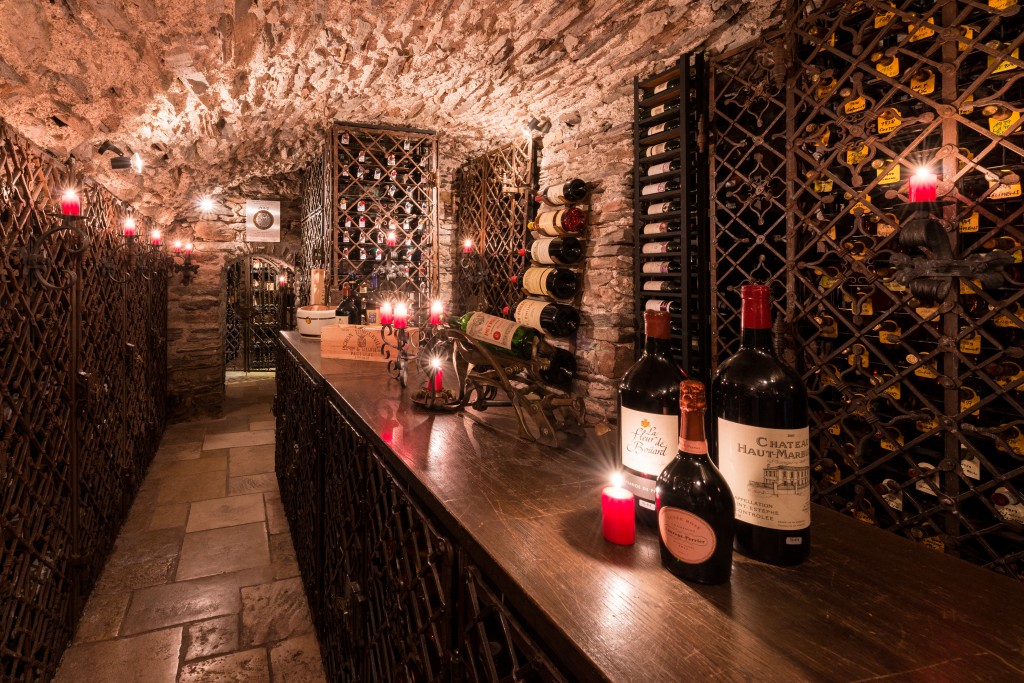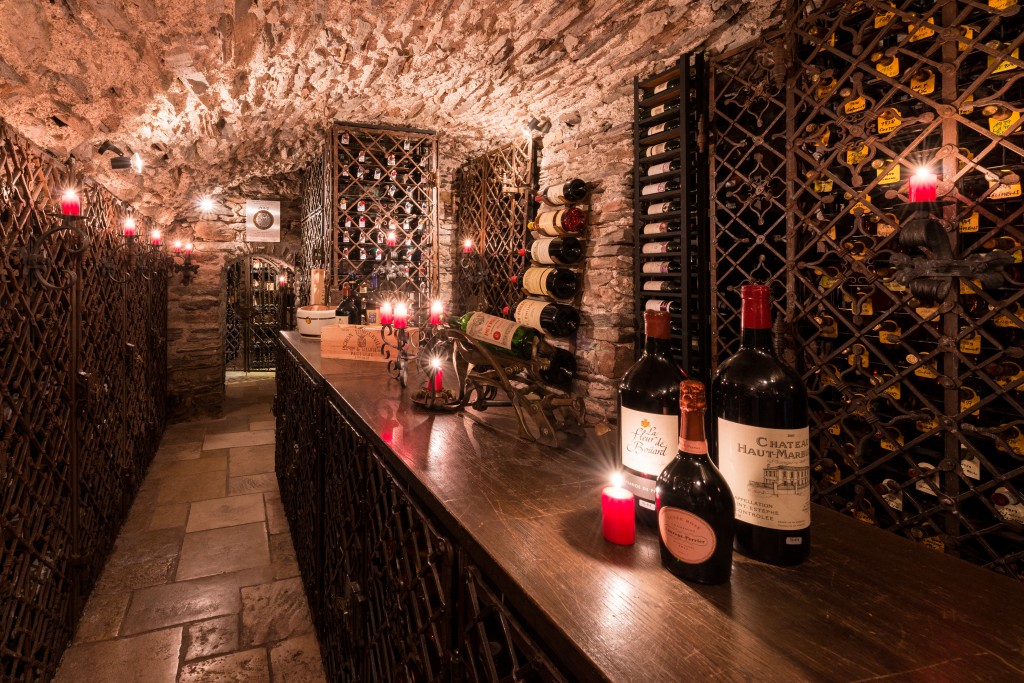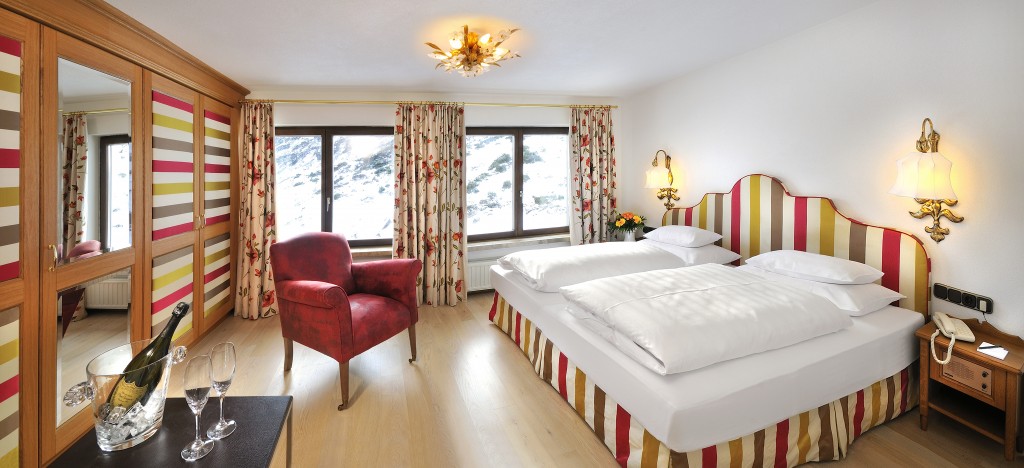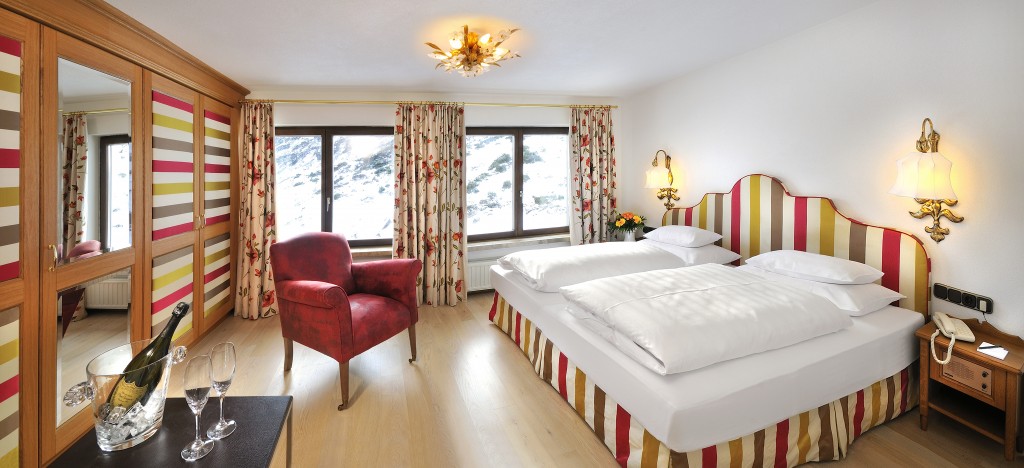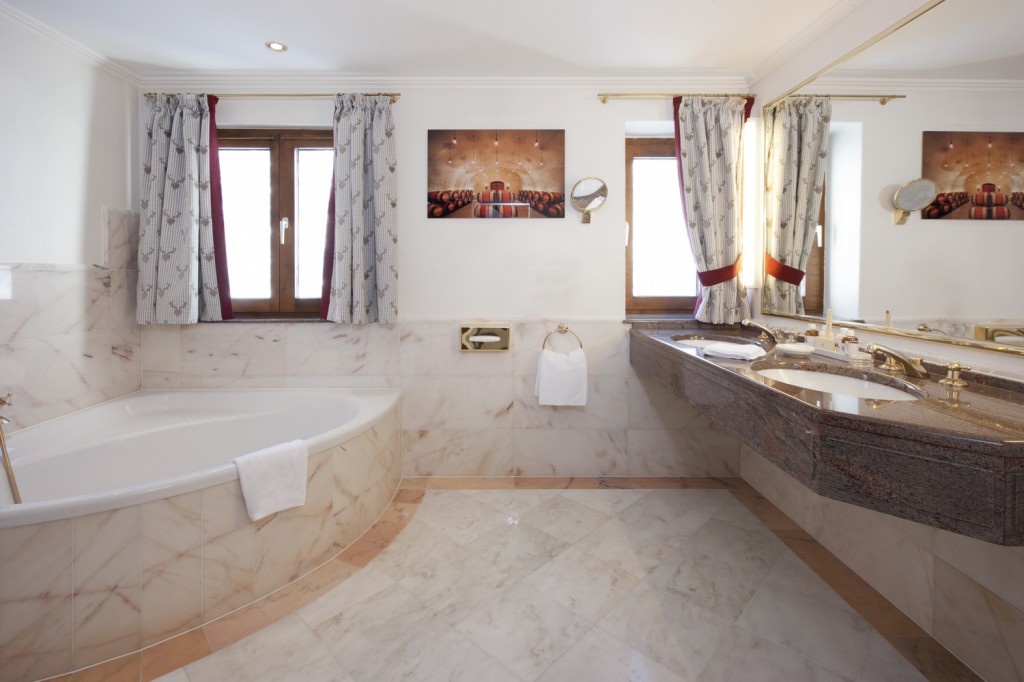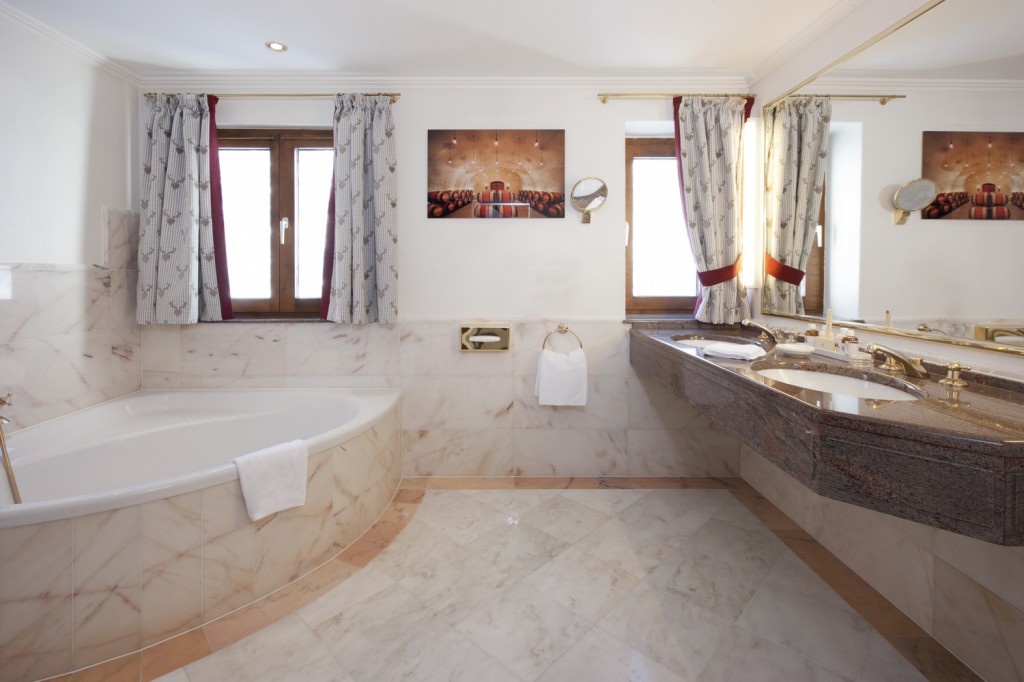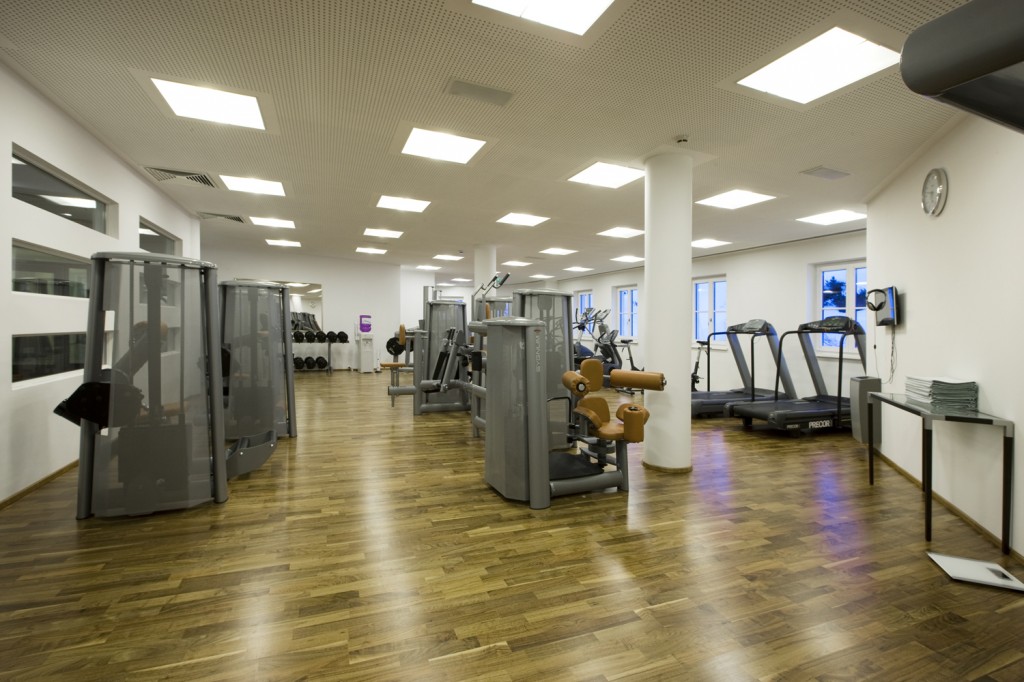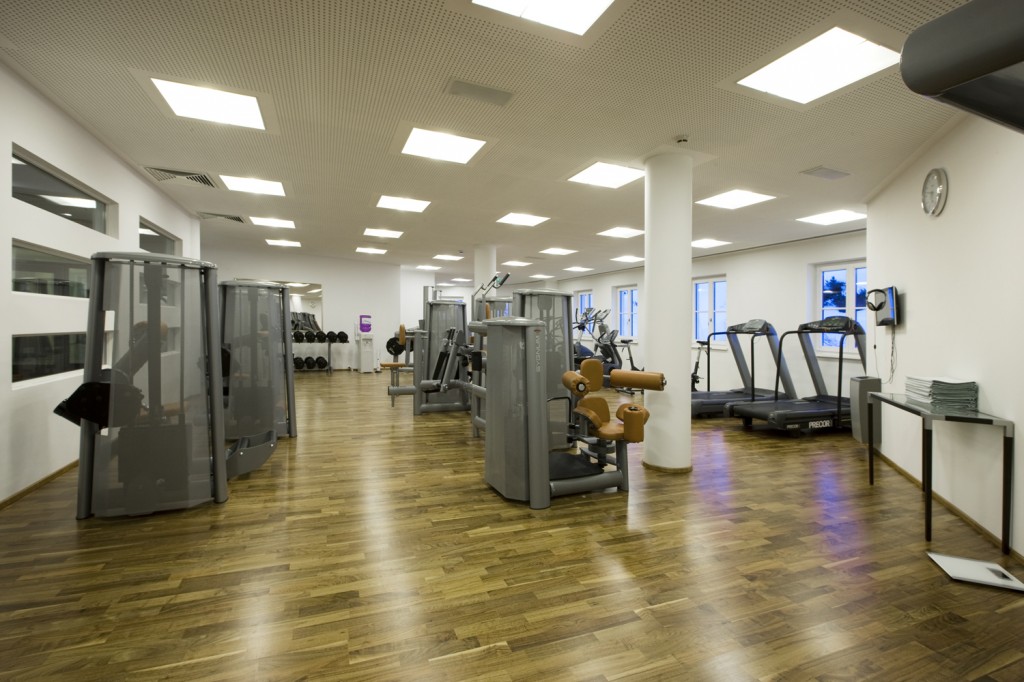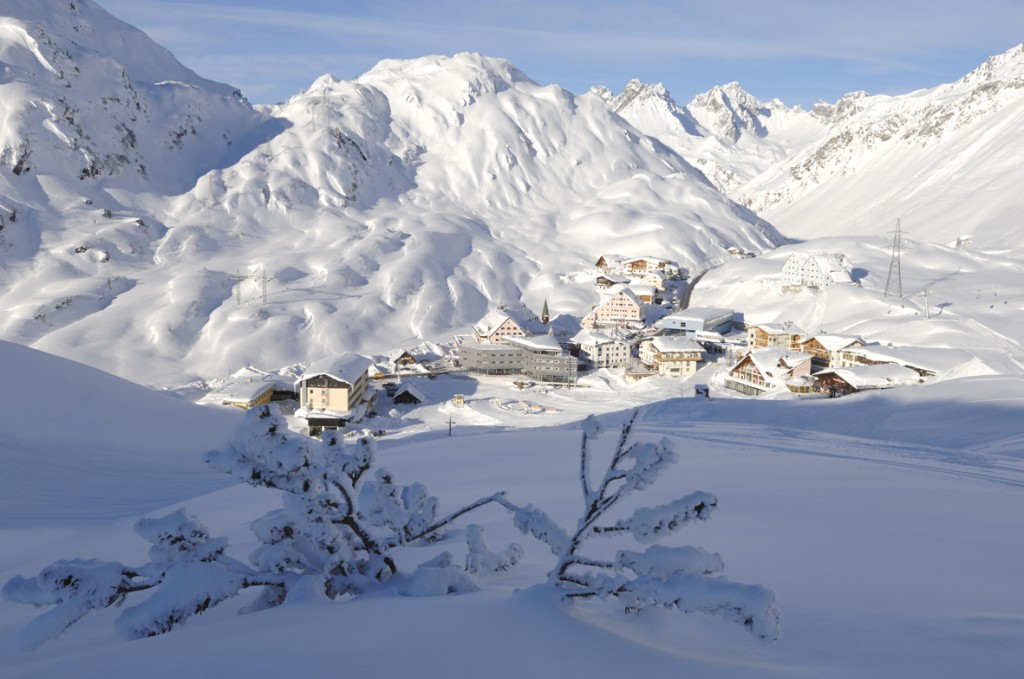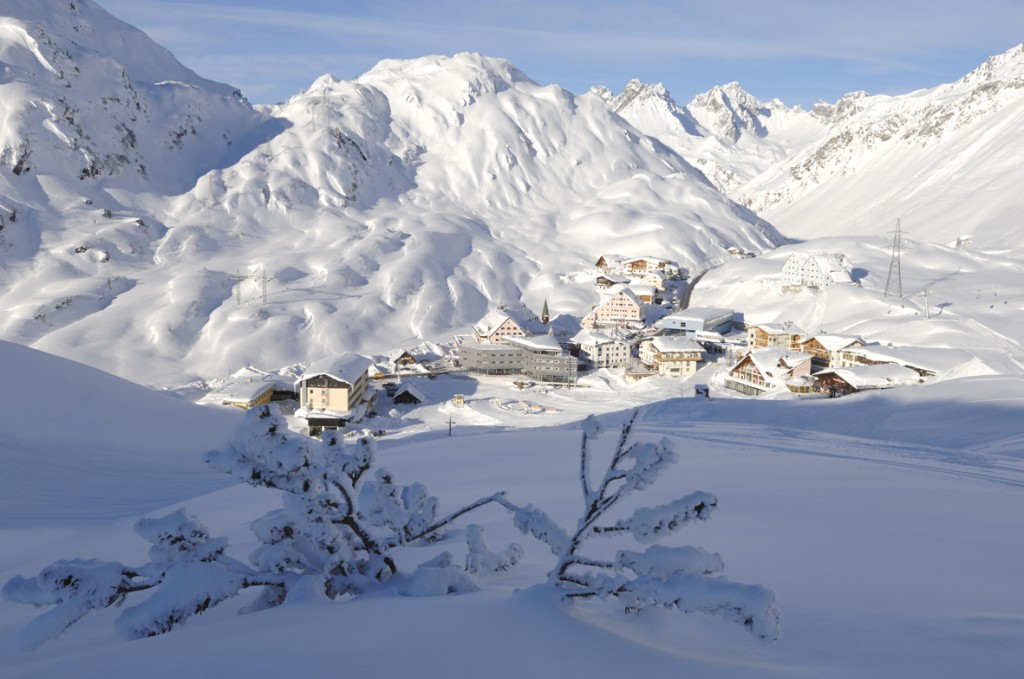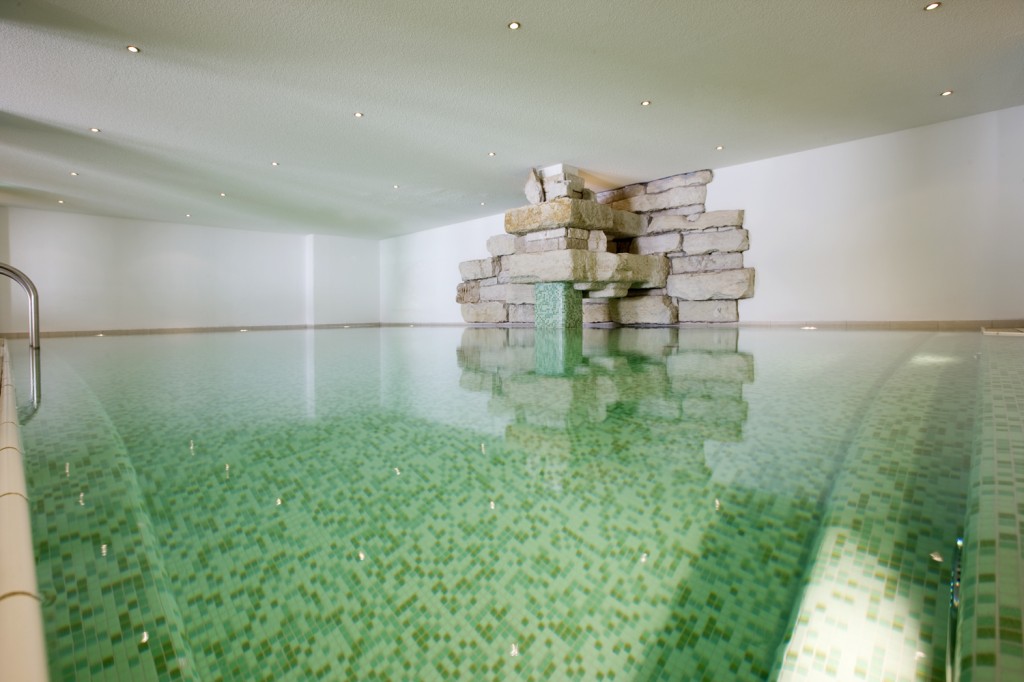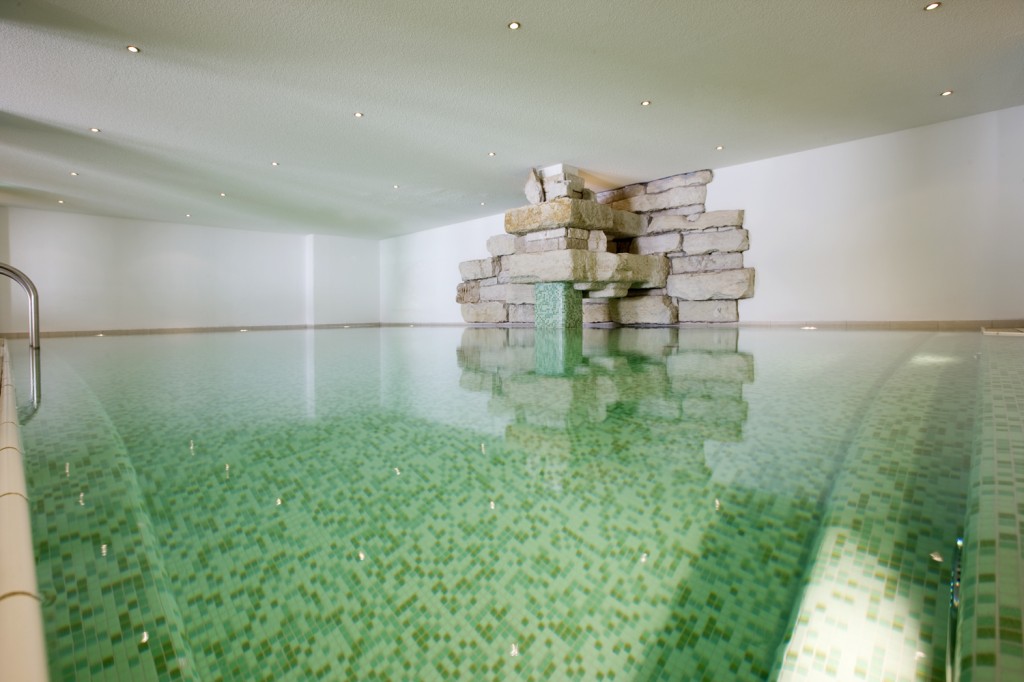 It was indeed the perfect end to a dreamy 48 hours of fun both on and off the slopes, and joy of joys – I found that a lift outside my suite dropped me straight by the hotel's pool and spa where the muscled masseur Georg pounded my aching limbs back to normal. Then I was all set for dinner in one of the region's very best restaurants.
Next day I had another morning of sun-filled fun on the local slopes before my transfer bus to Zurich, where I minded not a jot being charged £7 for a small beer in a super-spacious terminal where my flight home was with the skiers' airline, Swiss, and super service and considerably cheaper than the low-class (sorry cost) budget airlines.
I am now hoping that the snow holds on the Austrian glaciers to allow just one more day on the slopes.
Arlberg trip
EasyJet to Innsbruck – £133
Return Swiss form Zurich – £47.
Arlberg Hospiz – 2 nights off-season FB – £175
SleazyJet gets back reputation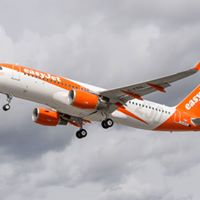 My final ski trips of the season started with a disaster at Gatwick Airport when EasyJet, now re-christened  sleazyJet,  screwed up the holiday and business plans of travellers – by leaving on time.
After years of boarding EasyJet flights that always were late I arrived at the gate at 7.02, instead of 7a.m/ latest and saw the last bus to the plane departing. A young Anglo Chinese girl who was only 50 seconds late was also denied a flight. As were more than 40 Italians who did not make their 7 a.m. departures for Bologna or Milan.
An embarrassed Easy official shrugged off complaints that easyJet was always late and muttered "not from now on". We soon learned the reason for his remark. He offered us all a "Rescue ticket" if we went back through security and customs, then he vanished as we reached the Rescue desk, which was packed with scores of other raging passengers.
After waiting in a large queue some 40 minutes we were told we could only get to Innsbruck that day if we bought the rescue ticket at £80, which was up to £30 dearer than the fare we had already paid.  Nice work if you can get it, but not when you punish loyal customers in a jam and get paid for it.
I reluctantly paid up because I had, apart from the ski date, a vital meet with a client at the airport, but made a decision never to use the Sleazyjet firm again because in the past 10 years I have turned up on time for flights that that took off late for Innsbruck, Geneva, Barcelona and Inverness.
The Scottish flights were always a disgrace because you sometimes on a cold or wet day, had to queue outside the tiny Highland terminal for flights that were up to an hour late.
We would normally have checked our facts for this article with the airline, but on three previous occasions we did complain thru the EasyJet web site, and never once got a reply.
Having switched from BA to Easy because of pricings, we are now going back to real airlines (BA and Swiss) because at the end of the day the Easy flights are not cheap when the airline rips you off with tricks such as double-fare "Rescue" flights where the planes are often late and leave dirty because the passengers have not ditched their rubbish – and sometimes run out of food!
Passengers might still get some joy on this because the normally-brilliant but long suffering cabin crews are starting to moan and complain, which can be the kiss of death in a highly competitive business.
*easyJet, when it launched decades ago, had a great reputation for prices and new destinations, but got the sleazyJet name after a few years because of the problems of growing too fast. It has slowly been going downhill in the past 10 years since the firm started putting profits before passengers.