No more Ministry of Silly Skiing - writes John Hill from Les Houches, France
Telemarkers, the skiers who keep bobbing down to knee the slopes to turn, are popping up everywhere. And they are on the increase, says Brit Adrian Pery, Chairman of Team GB Telemark.
I met former British Army officer, Adrian, at Les Houches in Chamonix at the World Championships in early January, and he explained all about Telemark's growth in popularity throughout the world and his aim is to push for the sport to be an Olympics event at the next Games.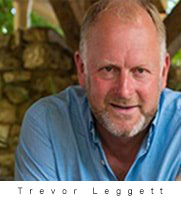 Telemark is a combination of downhill skiing, jumping and cross-country skating with the heel free from the ski. In recent years it has increased its numbers and is being revived as a new form of downhill skiing, or the "triathlon of skiing", and is becoming a disciplined sport in Scandinavia, much of Europe and North America. Team GB is a major participant in swelling its ranks, and enjoys the sponsorship of France's biggest and best real estate group, Leggett Immobilier, which despite in foreign-sounding name, is British-owned, run by founder Trevor Leggett, a keen skier from Brighton.
Trevor is hoping Telemarking will be included in the Winter Olympics and said: "We, at Leggett will be supporting the GB Telemark team to help this happen". For Team GB, it has been an exciting journey following their progress, full of highs, a couple of blows and some amazing personal bests, with record breaking results for Brits, finishing 5th last year in the Overall Nations Cup.
In 2018/19 season, team member, Louis Hatchwell from LONDON recorded his career best finish of 12th in the World Cup and a Top 10 result at the World Championships.
Ben Emsley FROM LIVERPOOL took his first Top 20 result in World Cup.
Colin and Alec Dixon FROM LE JURA, FRANCE recorded top 15 results at the World Junior Championships.
Sion Bingham 0f GLASGOW finished in 24th place at the World Championships
Finally, Third World Champion, Jasmin Taylor, from Colchester, finished 2nd in Overall Sprint and Overall Classic rankings, as well as 3rdin the Overall World ranking, with 7 podiums and 1 victory - making this her 5th world champion victory!So anyone hooked by these young people's exploits and wants to try Telemarking should contact their nearest BASI or ESF ski school
Where to watch
Dates of 2019/20 FIS Telemark world championships -
24-25 January Pralognan-la-Vanoise France
29-31 January Samoens, France
06-08 February Rjukan - Norway
15-16 February Oberjoch - Germany
15-16 March Murren - Switzerland
19-21 March Thyon – Switzerland