Mr Iglu is the expert on where to ski, writes Editor John Hill. Read more..
 Thousands of tour operators sell ski holidays, but one stands out a mile as the expert – Richard Downs, who heads Iglu.com, clear market-leader in the field.
Richard launched Iglu.com as Britain's first online ski-selling travel agent in 1998 after starting business life as an accountant in the City of London. He was working as a Bond seller for Salomons, before getting so excited about the digital revolution he headed off to California and went back to university, where he got a Master's Degree at the prestigious Berkley.
Life was tough at first in travel, but keen skier Richard and his team persevered, and pumped back all the profits for the first seven years – and still finds himself re-investing all the time – despite Iglu's£200million turnover from ski and cruise sales.
This year's major outlay was rebuilding iglu.com to make it the most user- friendly site on the market and Iglu is now the largest independent retailer of ski holidays in the UK, offering deals to over 200 ski resorts in 18 countries from over 60 tour operators. This gives them the best variety of ski holidays anywhere, and their proud boast is that they have the expertise to advise on the best ski (and cruise) holidays across the globe.
Iglu.com is a totally independent company not financially connected with any tour operator. This lets them go the extra mile to find customers the best choice, unlike many High Street retailers.
Iglu offer over 90% of the UK ski package holiday market – giving skiers an incredible choice. What a difference from the average High Street agent who often sells ski to an ill-educated public, and advises clients on the best place to go by sending them with the ski operator that offers the agent the best commission!
This is why agencies are failing and online companies such as Iglu are prospering.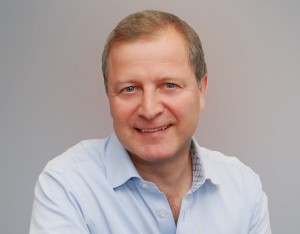 DOWNS GOES UP AND UP..
Richard is the founder and CEO of Iglu.com (www.iglu.com), the UK's largest independent retailer of ski and cruise holidays with a turnover of £200m. Iglu.com has over 230 employees based in Wimbledon and Portsmouth, with over 13 million visits per annum to its websites and produces the largest hour-long cruise TV shows in the UK. – broadcast live twice weekly on shopping channel Ideal World and syndicated daily on the main national UK TV platforms including Freeserve, Virgin and Freesat.
Iglu.com was venture backed from an early 'seed' stage with financing from Sussex Place Partners, Barclays Ventures, Mobeus and GCP. In early 2015, Richard completed a £60m MBO tertiary buyout with LDC, the UK's leading mid-market private equity house.
Richard is also a Non Exec Board Director of the Association of British Travel Agents and is a serial investor in early stage investments.
He started his career in the city with Price Waterhouse Coopers where he obtained and ACA before joining Salomon Brothers, the bond trading house. He holds an MBA from London Business School (where he started Iglu in his final year) and an engineering degree from Loughborough University. And finally, a Master's in Business at Berkley.
Iglu offer 200 ski resorts in 18countries from over 60 tour operators. This gives them the best variety of ski holidays anywhere.
Keenie skier Richard skis regularly on business checking out resorts worldwide – and often at weekends in the Pyrenees and Andorra, where he and his wife and two daughters have a weekend home in Barcelona.
NEXT ISSUE – WE give the world's best apres ski resorts.