Competition live!
Here is a brand new ski jacket dubbed a ski suit of armour by makers Jottnar, the premium extreme brand built by two former Royal Marines officers.
This is a fantastic opportunity for a lucky reader to win one of the very best – and most durable – ski jackets, which looks impressive too.
The Bergelmir shell is from a firm whose gear is made to use and abuse, having been rigorously tested by British special forces in the Arctic and the mountains of Afghanistan.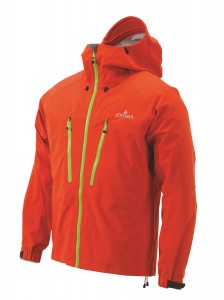 It is a shell made for mountaineers so it will suit skiers too, particularly those who ski extreme, or in extreme conditions. When the weather is at its worse, the Bergelmir seals out moisture and wind so the insulation layers work.
Jottnar founder Tommy Kelly, a former Marines captain just back from dodging Taliban bullets in Afghanistan, says proudly: "This is your modern-day coat of armour."
We at Good Ski Guide have tried and tested Jottnar products and found they do what they say on the tin. You will love it and have years of warm wear from it. The Bergelmir costs £450 in specialist stores, who say it is good value for a Premium extreme brand.
To enter, fill in the form below
THIS COMPETITION IS NOW CLOSED, PLEASE CHECK HERE FOR OUR LATEST COMPETITIONS.