Very close to the gondola station blurbed the Airbnb brochure – and they weren't wrong. The Apartments Central were  so close you could almost touch the  happy holidaymakers  zooming past right outside our flash accommodation. And the "trudge" to the lift base station was exactly 100 metres (I counted them out!)
I had  sighed a trifle when I got my itinerary from the  online agent a – because my weekend jaunt to Mayrhofen in the Tirol was via Munich airport, rather than really-close Innsbruck.  But so what if I had an extra hour in the mini-bus because driver Werner was very witty and entertaining, with all the usual yodeling jokes (Englander is nowadays villain – Brexit)  – and he even had one about Mrs Merkel ski position –  Yuk no politics – this is a real news story
We arrived at the Apartment Central looking out on the shining new £40 million  Penken Gondola station which now dominates the top of the town – just a few yards from the Hotel Strass.
Another pleasant surprise –  the apartments were actually better than described by Airbnb, as owner Martin Rieser has completely refurbed  his family's former apartments with millions of euros of stylish fittings – and everything worked from the air conditioning to the heating, including a  space-age kitchen  where I could have easily cooked had I time to play with all the space-age equipment. But only used for a simple breakfast.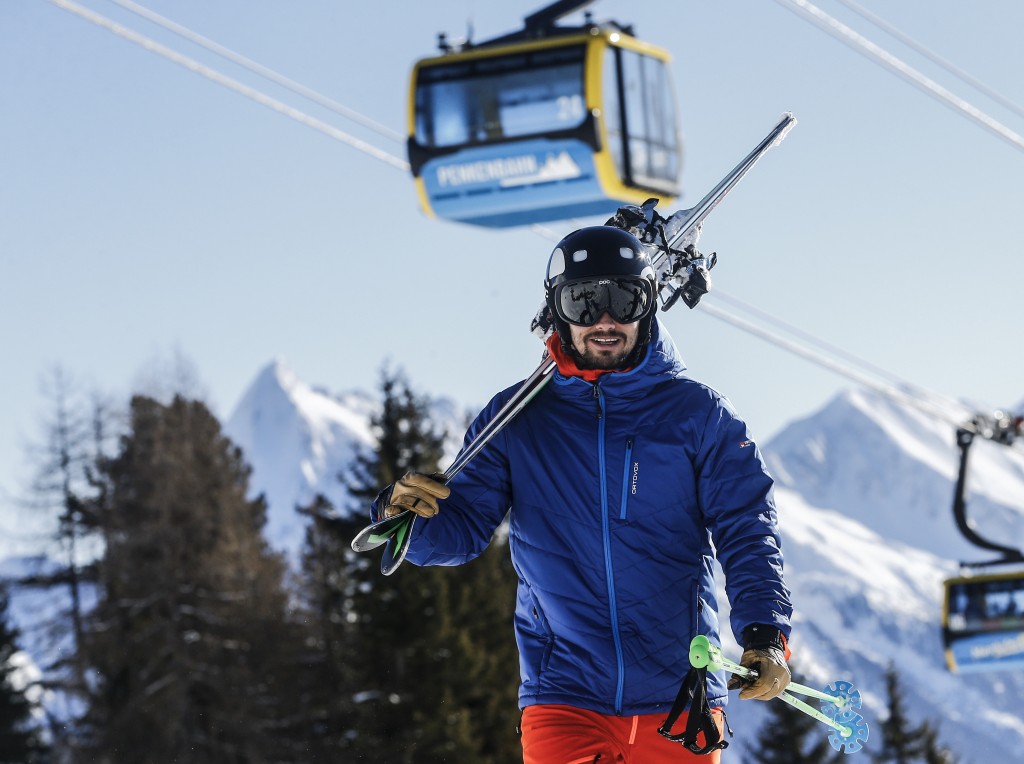 Most days I was up and off to see how a resort I had not visited for 20 years had grown from village to bustling and wealthy Tirolean town- and all thanks to skiing. Hotels, restaurant and bars abound, and the jolly kerching-ing of cash tills drown out the oompah-pah- pah music once  the most common sound in town. 

The skiing too has doubled in size since my previous visit and you have to say the locals have worked wonders and made a fantastic job of a mountain that really does not look as though it is a natural ski mountain. But they have made it work. There are 100 miles of skiing for all on the two main ski hills, the Penken and Ahorn  with runs for all but the most timid learner to the most hairbrained of loonies who queue up to take on Europe's steepest ski run, the aptly-named Hari Kiri, which is 78degrees and rumoured to have air ambulances circling or medics waiting at the bottom – where you end up after just one slip.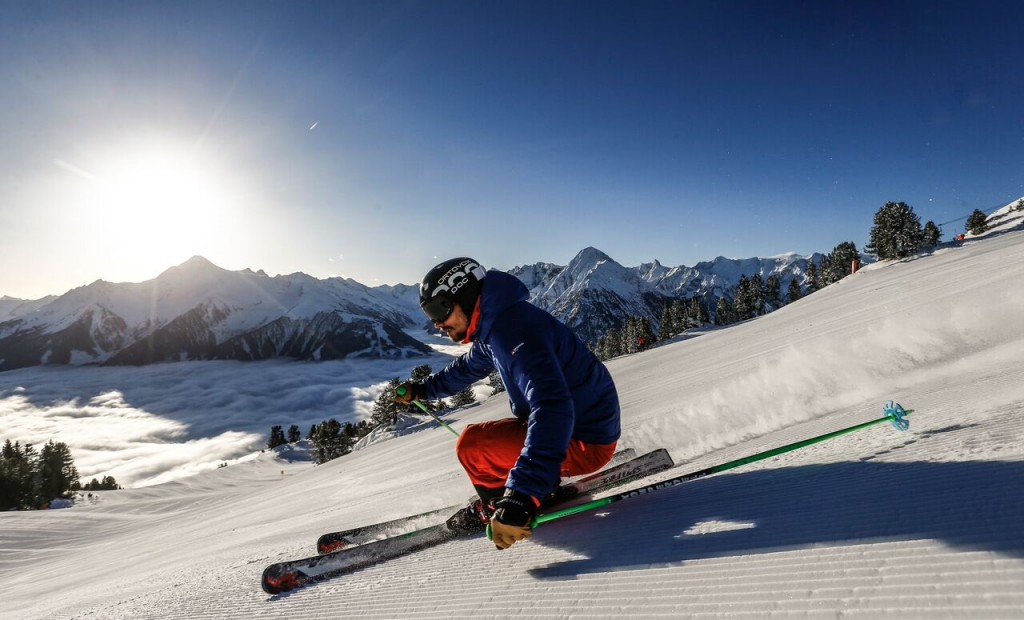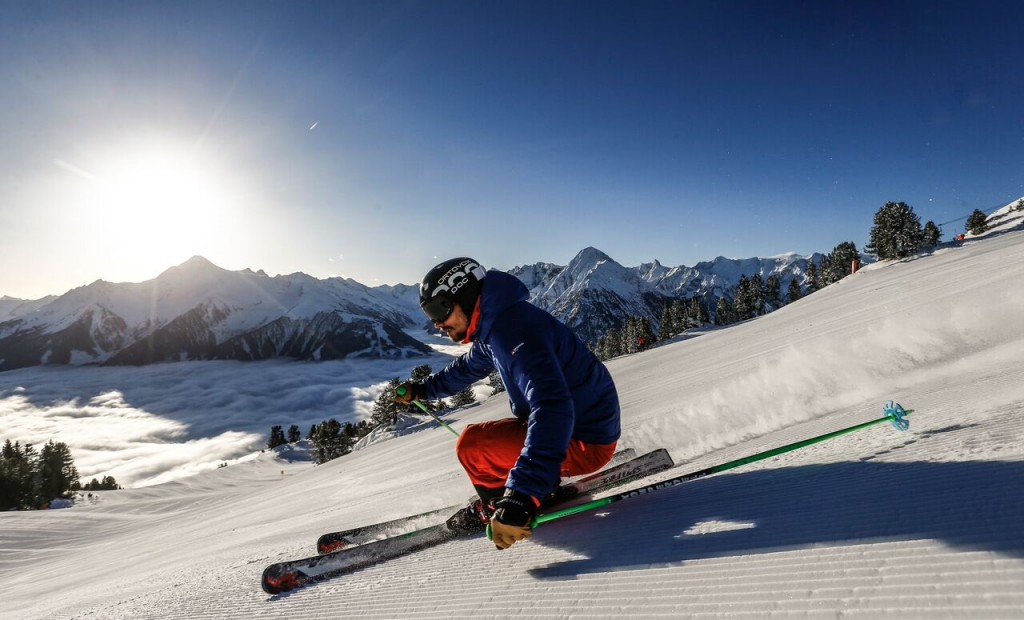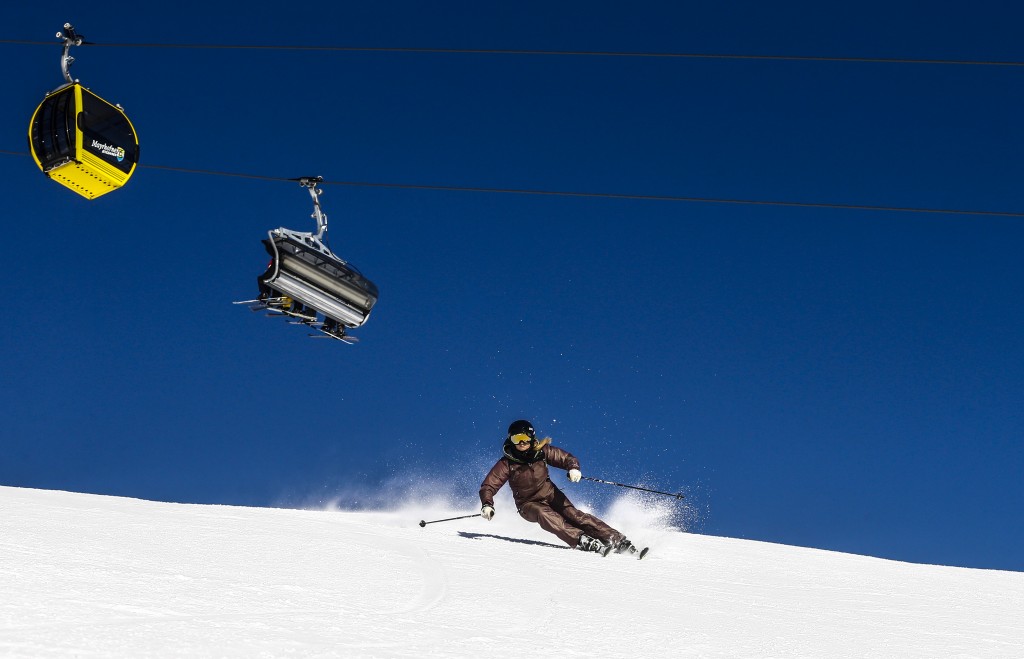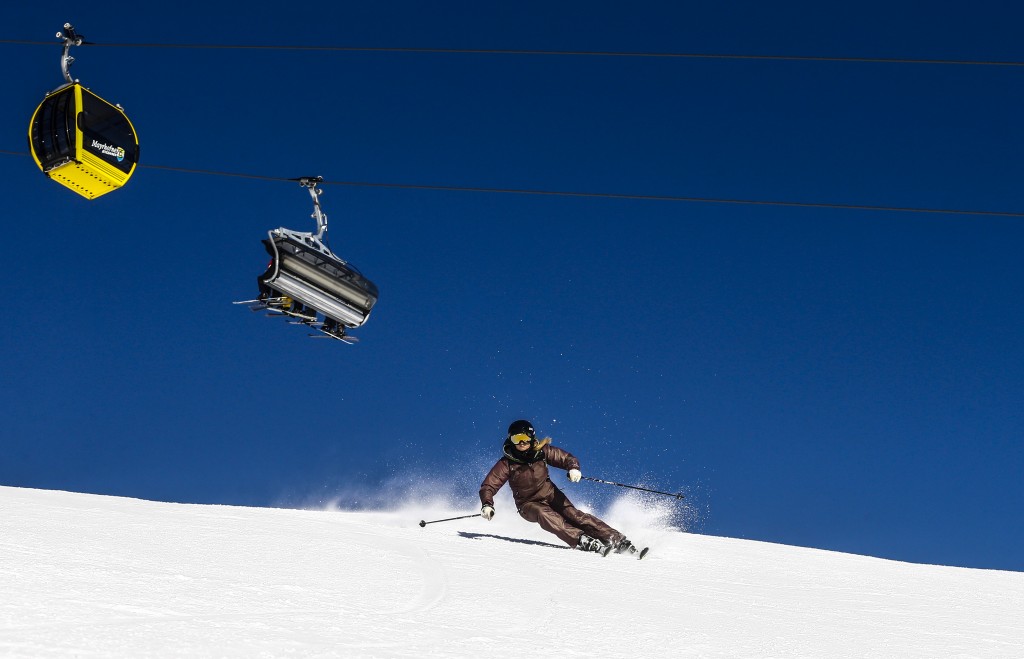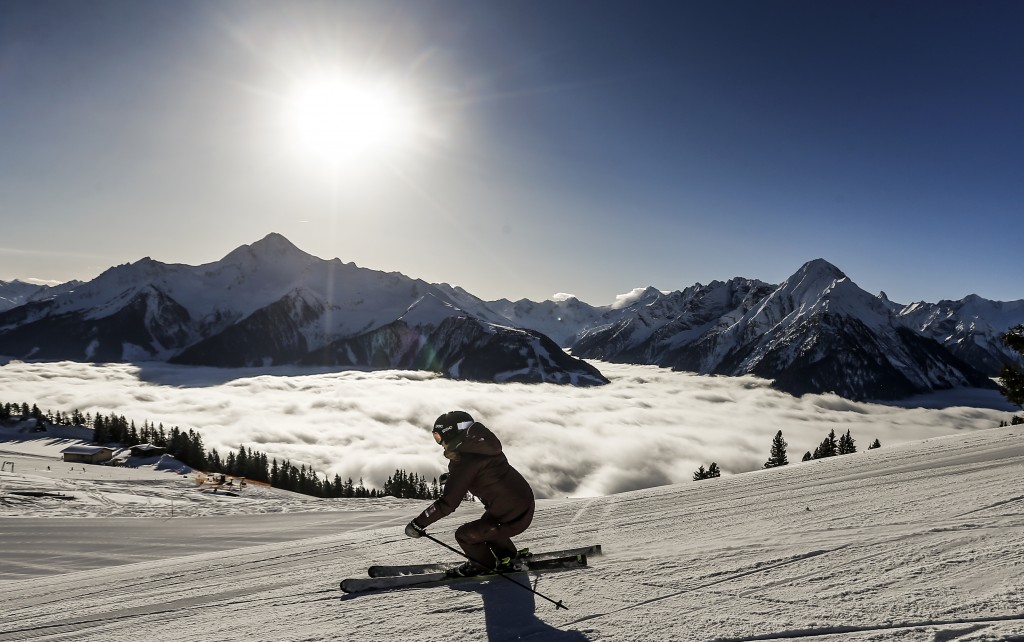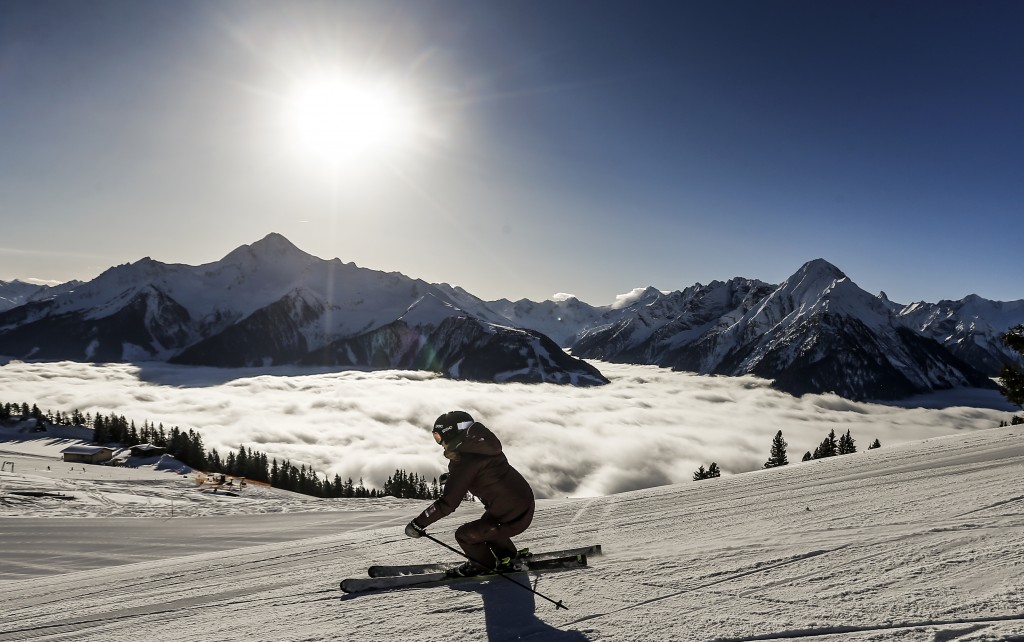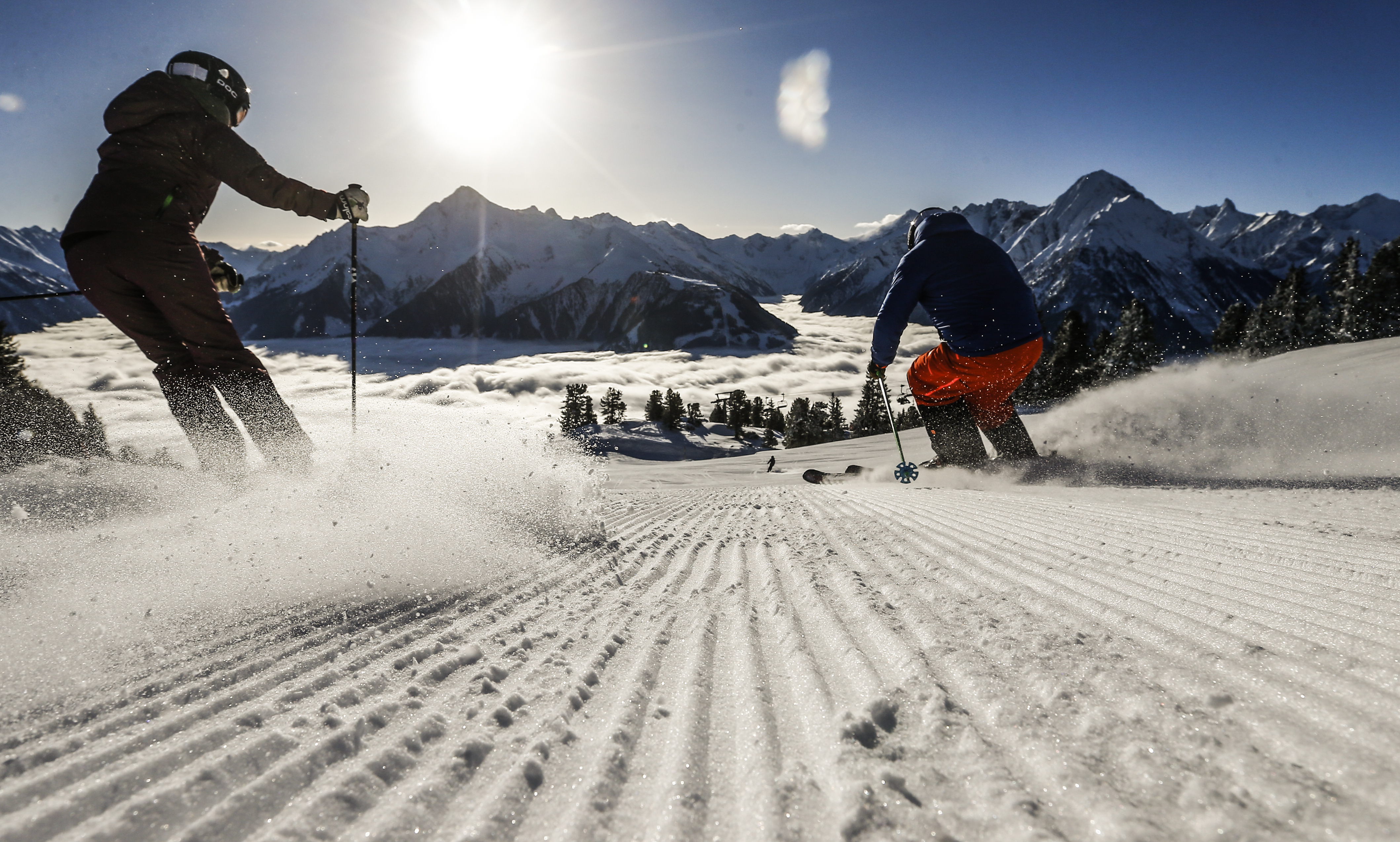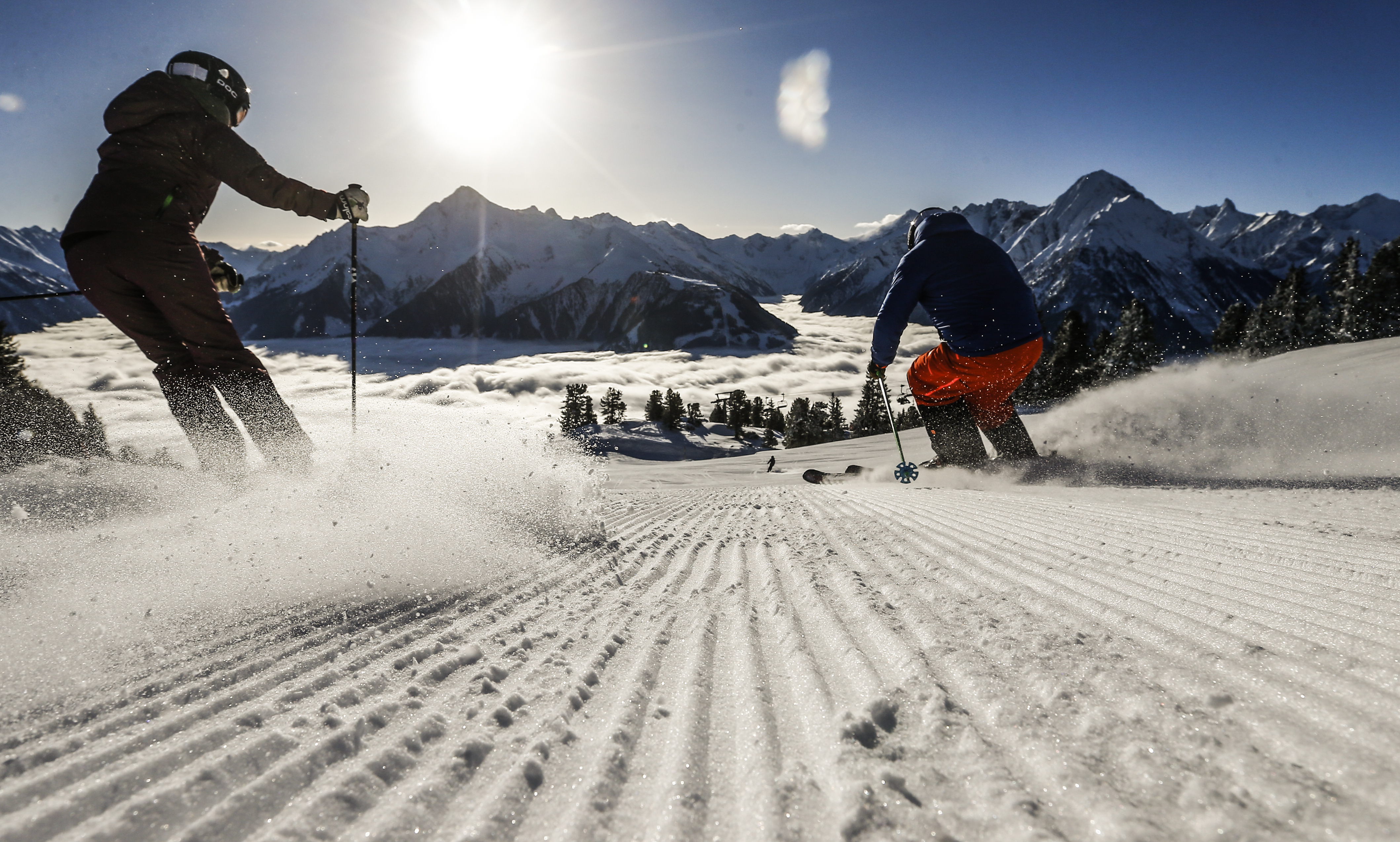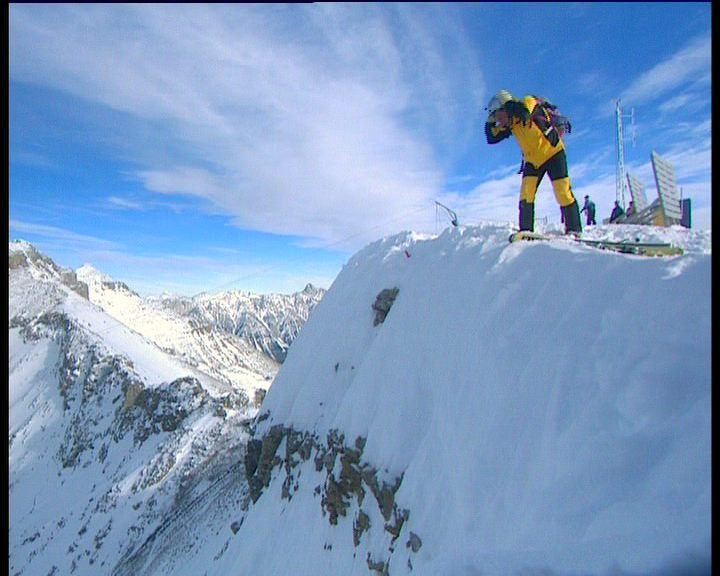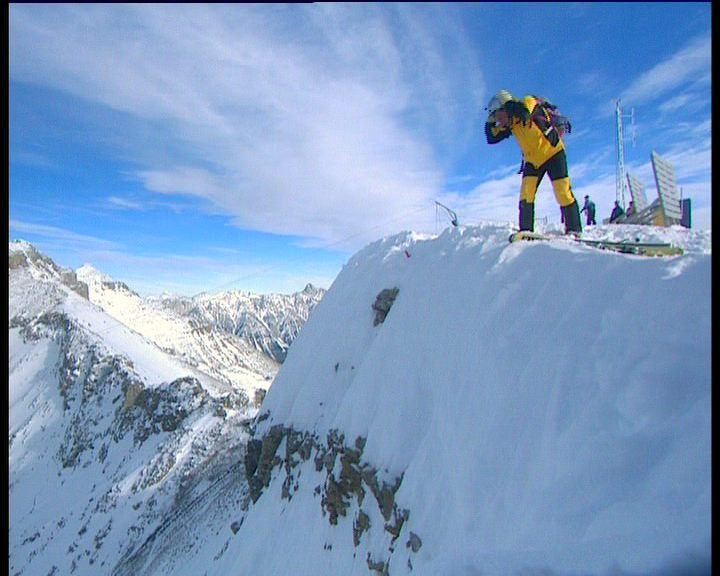 Across at the Ahorn, is a nice compact area with mainly red runs  you can do what is not possible of the Penken opposite – ski back to town. Both hills have excellent restaurants, with sunny terraces.
After ski the town springs into life with the kind of apres-ski that Austria invented and gave to the world and the Hotel Strass café is lively from 3pm till the disco begins inside later – and ditto all over town.
I decided to join some ski pals for a trip to the nearest schnapps factory, the Stiegenhaushof – a real working farm and distillery, where mein host Martin Fankhauser holds fort every night, giving demos on how to make and take schnapps. Very entertaining and great tastings and great Tirolean food too, and I happily remember staggering to the taxi wondering – how the hell am I going to get up in the morning. Fortuneately the staff at Airbnb remembered to give me my wake-up call and I spent another sunny, fun day on the snowy slopes of the Penken, before for apres ski I went straight up the Ahorn opposite to the Ahornhutte mountain restaurant run by famous Austrian ex-ski racer Uli Spies and his family. And the hosts here tried to out-do the previous night's hijinks by putting on a schnapps tasting and later a massive dinner that would have over-fed an entire village. Course after schnapps-accompanied course, then came the singing and dancing to a band of locals who only stopped to swill down another schnapps. It was well after 1 a.m. before we quietly lurched out on to the piste to get the lift back to town. And Uli's wife was insistent that we kept it quiet. Schush, schush, bitter – "The kids have got to be up early because they have to ski to school on the valley." Ah real reminiscences of the real Austria and thank goodness it is still alive. And thank goodness we did not have to ski next morning,  but instead loafed around and enjoyed the luxury apartment.
Airbnb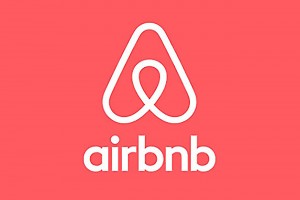 What is Airbnb? Airbnb is a massive online marketplace which lets people rent out their properties or spare rooms to guests. Airbnb takes 3% commission of every booking from hosts, and between 6% and 12% from guests.
There's plenty of criteria to list for/search a property: from a shared room to an entire house, to having a swimming pool to having a washing machine. There are photos of the property, and the hosts/guests, with full map listing. Guests get good-value accommodation at a huge range of price points, from a few pounds a night to hundreds and often in prime locations where a normal hotel would cost infinitely more.
And we discovered that Airbnb properties are often de-luxe accommodation – and a lot more desirable than claimed by the operator. 
The un-real Mayrhofen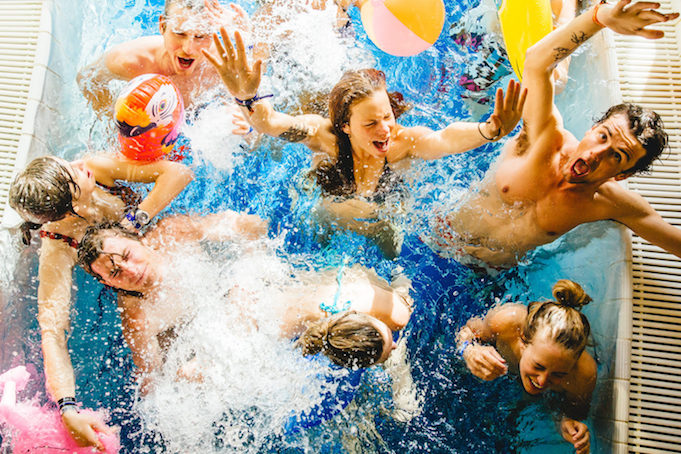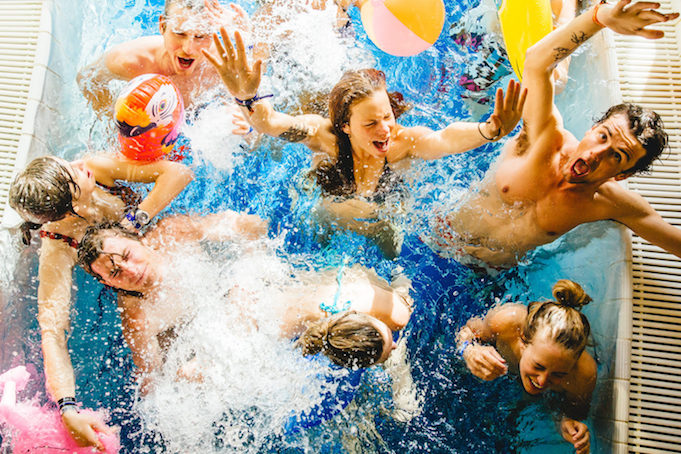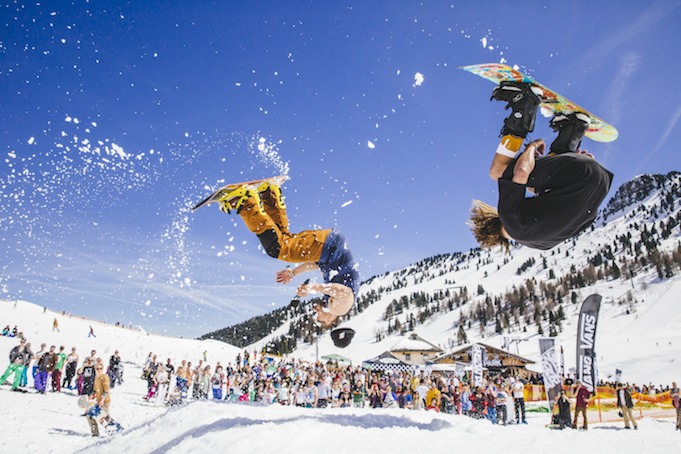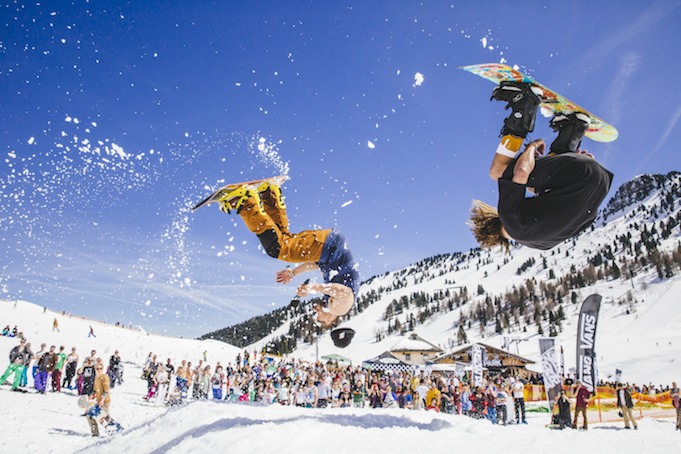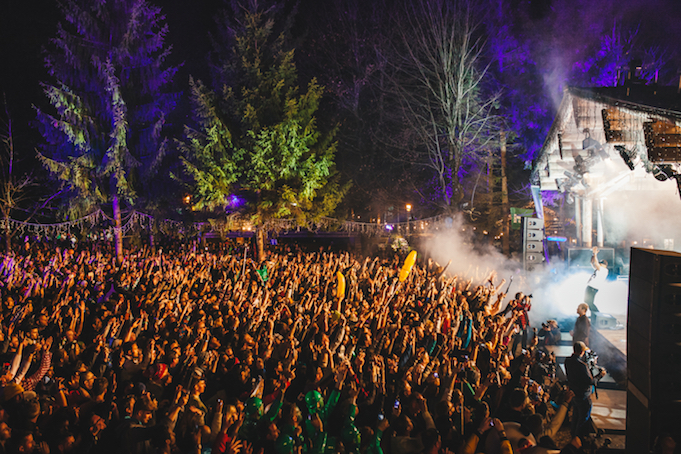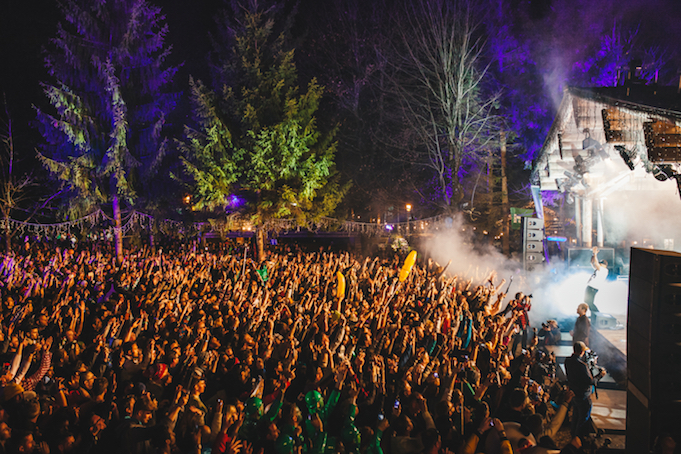 The world's biggest and most boisterous mountain festival is Snowbombing, invented by Mayrhofen and attracting thousands of fancy dress keenies and international class acts every April
Visitors can party for 18 hours daily in the most unusual places, from anenchanted forest, a mountain-top igloo and even pop-up raves inside a real butcher's shop and  witness acts including Run The Jewels, Chase & Status, Giggs, Blossoms, Novelist, Slaves, Dixon, Groove Armada, Eats Everything, Gorgon City, Grandmaster Flash and many, many more perform in undeniably epic venues.
Love is in the mountain-fresh air too because the Snowbombing cupids can set you up with a like-minded playmate as they garland youngsters zooming uphill on the Penken lift. So you can forget online dating.
Wristband-only passes cost £239 for all talent on the festival bill across 6 days and nights, with music running 24 hours in up to 17 unique venues. Festival packages, including 5-8 nights' accommodation and a festival wristband, are also available from just £299.