90 resorts blitzed in weekend of new snow
Austrian resorts ended their season with the best of news – a massive snowfall followed by days of brilliant sunshine.
A group of 25 from the Good Ski Guide arrived in Soll in the Skiwelt region to a massive dump and only just reached the Hotel Bergland in time to avoid the worst weather.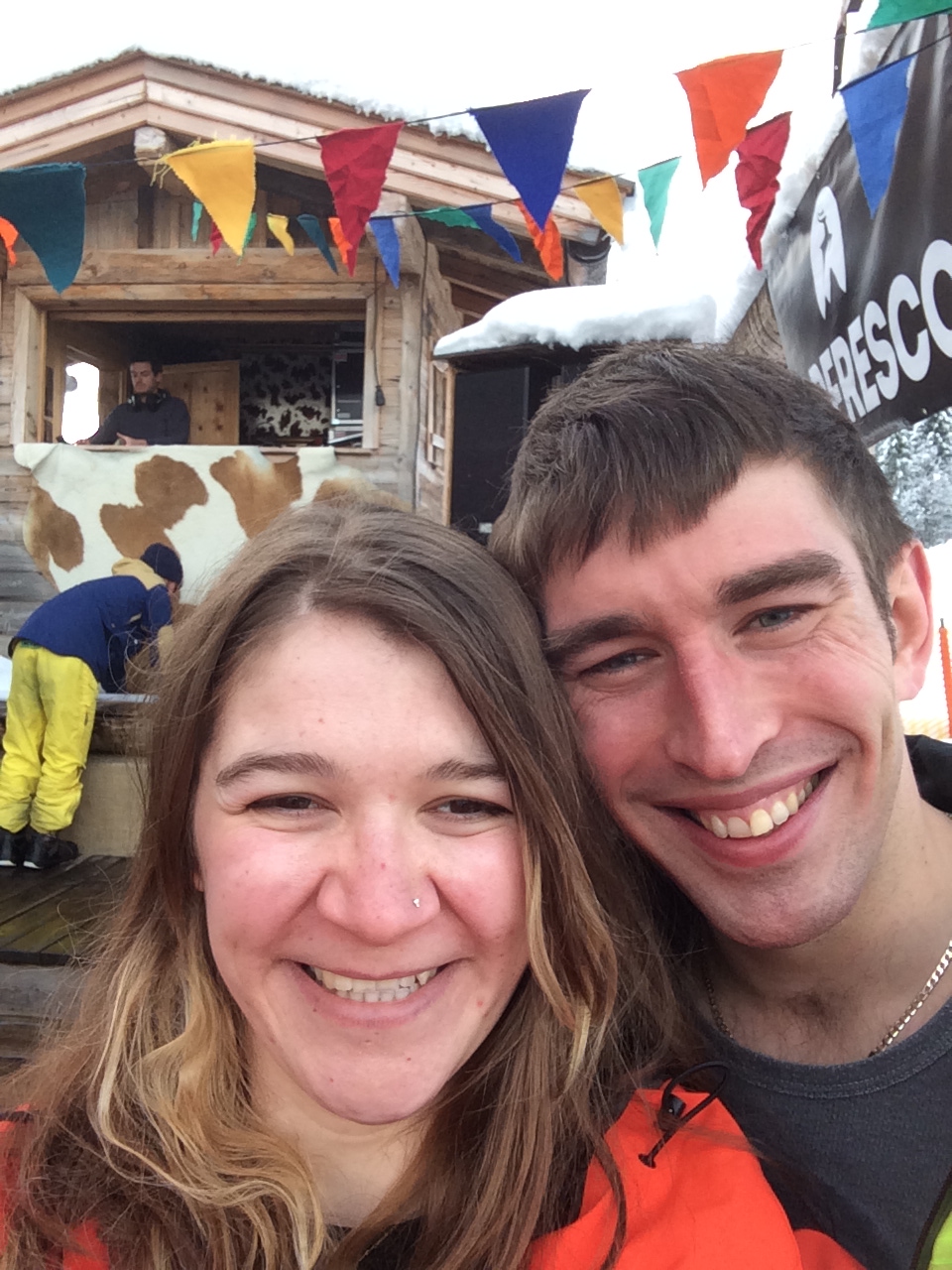 Joining the happy arrivals was Yorkshire lass Joanna Shaw (pictured left), winner of the Good Ski Guide's competition to win a week at the Bergland. Jo, who now runs an IT business in Knutsford, Cheshire, is pictured here with partner Dan Harrison (right).
It snowed all night and next day the sun shone brightly, giving the Skiwelt area and most of Austria their best end to the season for a long time..
Conditions were particularly good in neighbouring Kitzbuehel Alps resorts of Kirchberg, Brixen and Brit favourite Westendorf.
Over in Salzburg region, the snow also behaved very well, allowing Car Rentals UK boss Gareth Robinson (pictured right) to ski 10,000 metres to raise money for Ski4Cancer charity. After his epic motoring the pistes all-day endurance feat, Gareth celebrated with the obligatory pear schnapps washed down with local beer.
Also snow-blessed was the new Ski Jewel area of Alpbach which has linked to the Wildschonau region's three resorts of Neiderau, Oberau and Auffach. Low in altitude perhaps, but high in the snow league tables.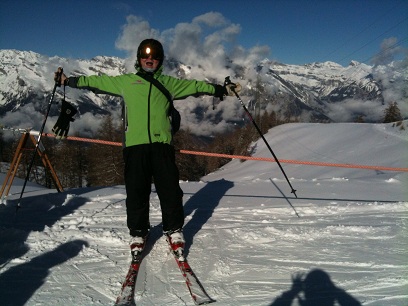 Meanwhile our Roving Reporter Bill Dale had slipped into Zell am Zee-Kaprun to test out their newest black piste – the Black Mamba run, and he has plenty to say about it – so keep logging on for the update.
It hardly merits saying that Austria's guaranteed snow capital of Obertauern is in full swing, digging out the ski runs for their annual Spotival, a series of workshops and competitions with live music and some epic parties thrown into the mix. The weather is set to look good with cloud and sunny spells. The resort also has great packages for kids are until the end of April – 5 day ski or snowboard courses for Euros 165 for kids up to 5 years old, and Euro 229 for 6 to 14 years.