Superstar Robbie Williams closes the Tirolean ski resort of Ischgl for the season with a mountain-top concert at 2,300m.
More than 25,000 fans joined in the singing and dancing with songs from Robbie's Swings Both Ways album, interspersed with favourites such as Let Me Entertain You and Angels.
Robbie was in celebratory mood as he told fans his wife Ayda is expecting their second child. Ayda watched the concert, wrapped up in a white ski jacket, while 19-month-old daughter Teddy stayed in their hotel.
Williams joins Ischgl's long list of celeb performer, including Elton John, Kylie Minogue, Deep Purple, The Killers, Mariah Carey and Alicia Keys.
Ischgl and its resorts of Galtür, Kappl and See valley reopen in July for mountain biking, hiking, bouldering, paragliding, horse riding, fishing, tennis, climbing and motorcycling.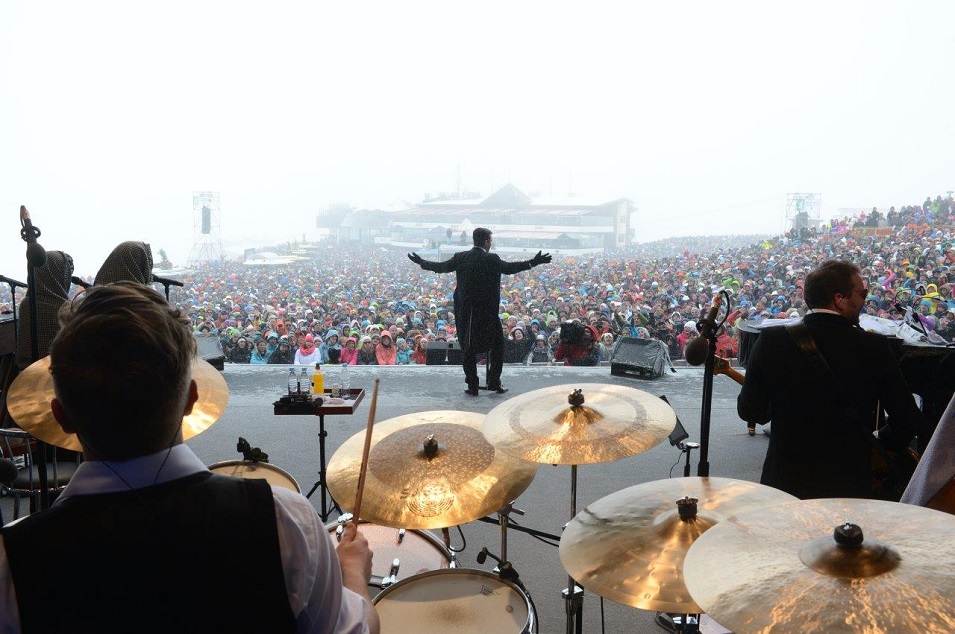 Robbie Williams performing in Ischgl – Photo Pierluigi Orler