Ski-in ski-out. Krallerhof is luxury all the way.  Read more from John Hill
This is Austria's famous Krallerhof Hotel  right in the heart of the Ski Circus – taking in Saalbach, Hinterglemm, Leogang and now Fieberbrunn over in the Tirol. An impressive 270km of pistes – and unlike some mega regions – you can ski it all in a day.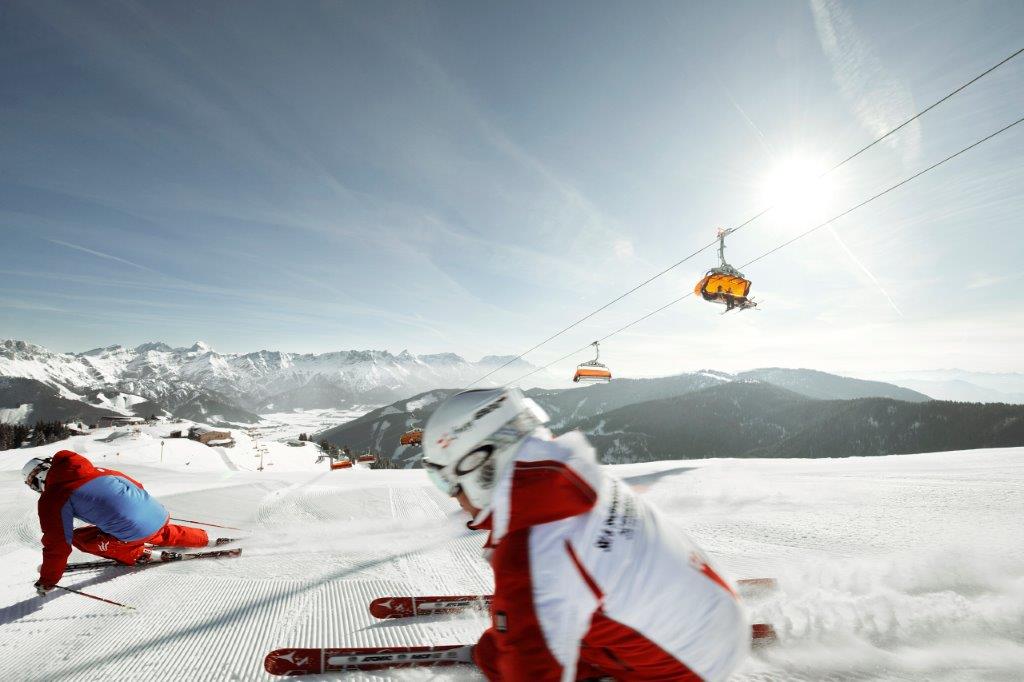 User-friendly pistes abound, however we at Good Si Guide all like Leogang because it is North facing and the snow is usually better – and the home runs lead directly to the Krallerhof, where the Altenberger brothers Gerhard and Sepp have built Austria's best-value luxury hotel.
The Krallerhof could easily qualify for 5-star ranking, but the Altenbergers keep their star rating at 4½ – and their pricing is amazing value at around £150 a day for what we consider is full board. Because after arguably the Alps' best breakfast – an amazing array of food to suit all tastes – from healthy slim gourmet to full English bacon and egg and trimmings blow-out, which keeps fuelled till mid-afternoon when they can return to the Krallerhof for snacks – usually pasta, soups, and lots of cakes.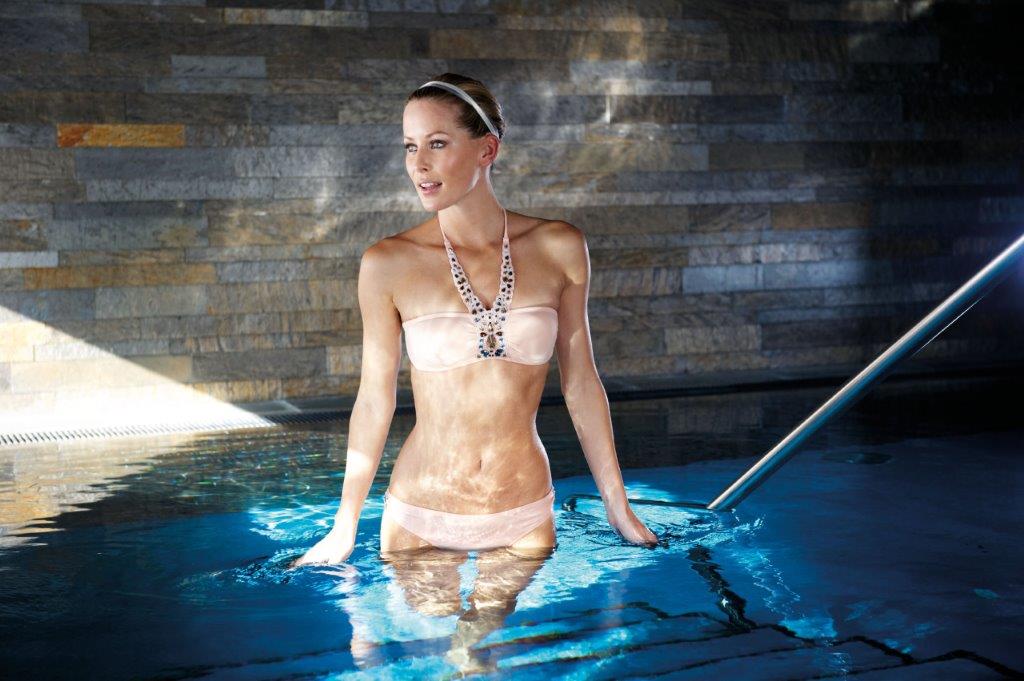 Then adjourn to the fabulous wellness area, the Refugium, where spa treatments are all highly professional. We have tried and tested – and try to book Alexander, a budding Schwarzenegger, who spare times  as a body-building champion with a room full of trophies.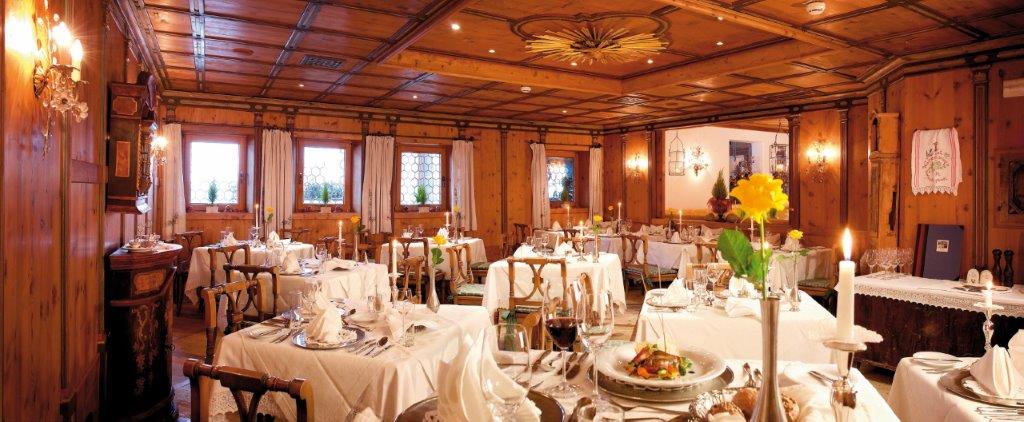 Dinner is the highlight of a stay here with a nightly 6-course gourmet treat (or slimmer specials) in the fabulous dining rooms. The Krallerhof bar (overlooking the huge indoor pool) is a favourite piano nightspot – or the still-energetic adjourn to the hotel's own disco bar right next door.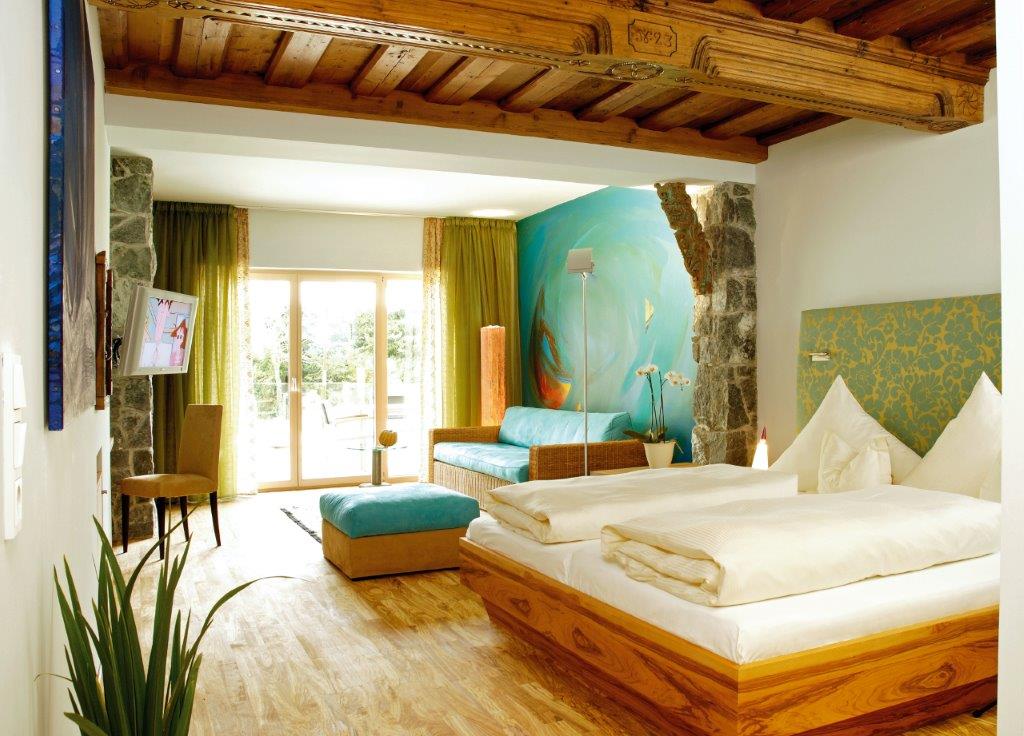 I am saving best for last – the Krallerhof rooms and suites are the best I have stayed in over 40 years of skiing the world – a view echoed by our most-famous writer, the late James Whitaker, Britain's best-known TV Royal Correspondent, who visited for 10 years in a row and even when damaged ski knees stopped his piste forays James visited the Krallerhof to write – and after a gargantuan breakfast which he described as the best in the whole world he would adjourn to the hotel's own mid-mountain restaurants and sit all day in the sun at the Kralleralm – read and write and photograph happy skiers and watch the world go by. Then he would take the gondola direct to the hotel and the Krallerhof's award-winning spa for his daily rub.
You run out of superlatives describing a hotel as good as the Krallerhof, which has its own state-of-the-art gondola outside the front door, its own ski schools, own in-house ski shop, own brewery and bakery –  and real Austrian-friendly welcome form the staff. You should try for yourself – and prepare to be both amazed and delighted.