What's on, where and when in the ski areas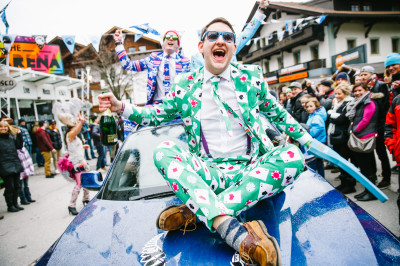 The big one is finally here – the Russian staging of the Winter Olympics at Sochi above the Black Sea from 7 – 23 February.
And it's going to be a budget-busting gold-plated event for President Putin's government, as the Russians have extravagantly spent some $50 billion to host the best games ever and the surrounding patriotism can mean people get carried away with the glory. However, financial problems can hit later and Russia is keen to keep people flocking in long after the games.
JANUARY
WORLD CUP SKI CROSS
A 1,200m course with a 15% gradient becomes the centre of Les Contamines as the World Cup Ski Cross takes place on the 10-12 January. Complete with jumps and banks the race is a thrill to watch as the competitors are kept on their toes. www.worldcup.lescontamines.com/gb

CLASSICAVAL
Some of the most talented musicians of the classical world have been gathering in Val d'Isere since 1993 and they will again this season. If the thumping beats of typical après Europop aren't your cup of tea then gather in the baroque church, Saint Bernard de Menthon to delight at some of the best French composers.
The festival takes place on 21-23 January and again, 18-20 March 2014. www.valdisere.com
HAHNENKAMM
Kitzbühel welcomes the world for the 74TH Hahnenkamm Dowhill race from 21- 26 January www.hahnenkamm.com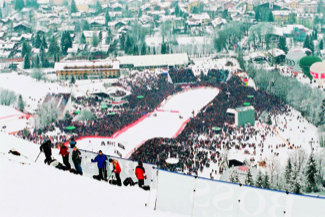 FEBRUARY
MAGICVAL
Valmorel in France is becoming its very own Hogwarts on the slopes, with magic shows, such as At the Magicians' School and workshops including, The Secrets of Magic. Little skiers can become apprentice magicians – from 15-22 February 2014. www.valmorel.com
TORCHLIGHT DINNER AND SKI
The Lake Louise Torchlight Dinner and Ski in Canada is a delightful way to end the ski day. Hailed as the ultimate après ski party, revellers enjoy mountain appetizers and drinks before they ski down to a fantastic foodfest at the base. February 14 or March 14 if Valentine's Day isn't for you. www.skilouise.com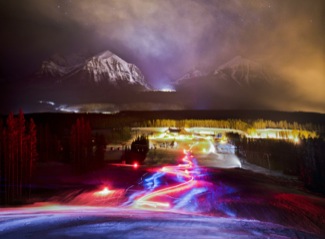 MARCH
AUSTRIAN SKI JIVE
As Strictly Come Dancing takes over our screens get ready for sequins in the snow. Club Dance Holidays are putting on Ski-Jive weeks to Niederau, Wildschönau from the 9th – 16th March 2014, bring dancing shoes along with your ski boots! www.clubdanceholidays.co.uk
ALTITUDE COMEDY
Altitude Comedy Festival, in Mayrhofen, Austria, pulls in top guns of comedy from March 31 – April 4, 2014 with big-name acts including, Tommy Tiernan, Terry Alderton and Nina Conti. 4 night's accommodation, B&B in Mayrhofen, with prices starting from £349 per person, including Altitude Festival wristband. www.outgoing.co.uk
APRIL
SPLASH CONTEST
You might need to swap your skis for flippers in this one as contestants are prepared to get wet. The waterslide competition see's hopefuls attempt to glide across a water basin in order to reach the next round as whoever finishes first is able to scoop a €500 prize-fund. April 5 at Zell am See. www.zellamsee-kaprun.com
Snowboarding
Every year Mayrhofen, Austria becomes the centre for all things après – hosting a week-long festival of music and snow sports. Top-class acts including The Prodigy, Rudimental and Chase and Status and the ultimate après. Events take place in some pretty unique locations as well, with the Forest Party and the Artic Disco amongst others, all taking place on 7 – 12 April. www.snowbombing.com
MOUNTAIN TRAVEL SYMPOSIUM
The ski industry's big working event, Mountain Travel Symposium, moves to Breckenridge, Colorado, 9 – 16
April.
www.mtntrvl.com for details.
GAMSLEITEN CRITERION
Get ready for a treasure hunt on skis as Obertauern hides 30 treasure chests, filled with lots of treats, all over the steep Gamsleiten ski run. Everyone tries their luck, keeping their eyes peeled for the hidden treasure. April 24-27. www.obertauern.com/en