Speed, powder snow joy and cosy huts are just around the corner for winter sports lovers in Austria's Ski Jewel Alpbachtal Wildschönau region of the Tirol.
It is a truly beautiful and friendly area with 145 kilometre of pistes for beginners and experienced skiers who will find plenty of diversity.  
The Ski Jewel area certainly oozes Tirolean charm all over. Even just driving there you pass quaint villages with wooden houses, which add to the ambiance as you pass a combination of cosy atmosphere and modern comfort. The two expansive ski areas offer ideal conditions and variety for beginners and experienced skiers alike.
The Wiedersbergerhorn and the Schatzberg are connected by gondola. The Schatzberg peak is surrounded by a multitude of red runs and the facing side of the valley offers sporty runs and unforgettable free ride territory on natural deep slopes. For both areas beginners and experienced skiers will find 109 kilometres (fall line) diverse pistes.
Exhilaration guaranteed
Skiers can really test their ability on the Wiedersbergerhorn downhill course, where less-experienced racers and enables them to set their personal record. Activity is centred on the love of speed. So ride with friends and acquaintances, and get a free photographer.  And real speed-junkies can test their potential in the Race'n'Boarder Arena Wildschönau".
Free ride fun
Experienced skiers can perfect skiing and techniques for powder snow skiing. The course covers introductory avalanche awareness studies and practical exercises in the free ride-area (December 10-12.01, and February 29. New this Winter is the Free Ride Camp for advanced skiers from Wednesday to Friday. Courses for individuals can be booked by prior arrangement.
Panorama-selfie
A new photo point has been installed on the Wiedersbergerhorn, allowing perfect selfies including wonderful panoramic views. You can retrieve the photos with your ski pass on www.skiline.cc24  huts offer ideal spots to sunbathe, savour traditional cuisine and take in the spectacular views of the surrounding mountains.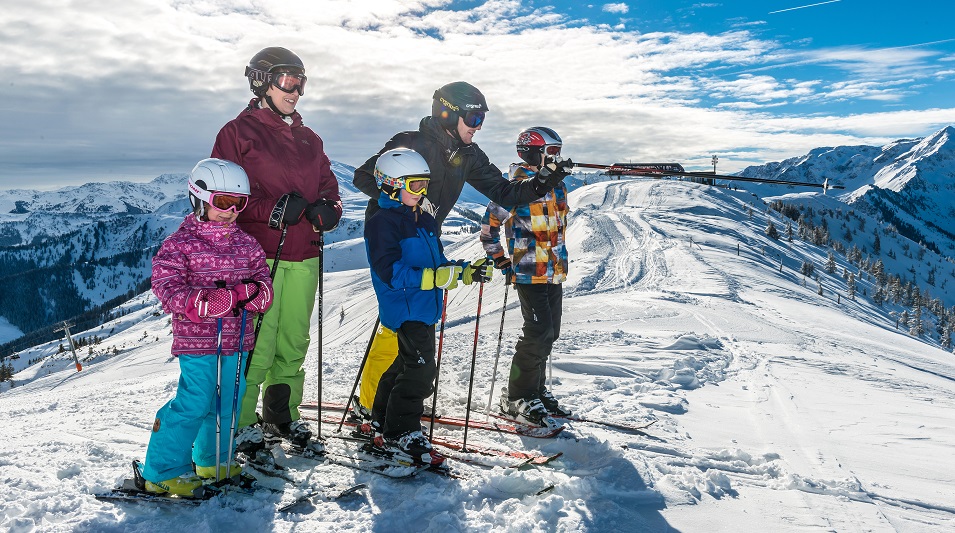 Season's events
The Ski Jewel season will kick off from 11th to 13th December 2015 with two ski openings with live concerts and ski-test centre. An opening package from € 116 for 2 nights with breakfast, admission to the opening marquee on Friday and  Saturday, 2-day ski pass and ski test.
On 28 January music will warm up Winter at the "Musik-Schneefest" in the Schiesshüttlarena Oberau.
February 14 – party and piste fun with the Ö3 Pistenpully.
12 March – Charity snowboard event & the "Lions Schneefest" on the Schatzberg with spectacular evening ski shows, where the ski schools demonstrate their talents.
19th March to 10th April – children ski for free when one parent buys a ski pass for 3 days and children (born in 2000 or younger) ski for too.
Alpbach valley
Alpbach,  with its fabulous wooden buildings, boasts the title Austria's most beautiful village. Eight more original villages and the town Rattenberg – Austria's smallest town – are well worth a visit. This charming Winter wonderland serves as an ideal setting for many other fun activities. The automatically included Alpbachtal Seenland Card which guests receive from their hosts, offers free activities such as guided snow shoe walks, admission to the Wörgler Wasserwelt indoor swimming pool, childcare and other reductions.
The Wildschönau
Four idyllic villages – Niederau, Oberau, Thierbach and Auffach – enchant the valleys , and the free WildschönauCard offers winter activities to make your holiday memorable. Action includes guided walks, off-piste  hiking paths, toboggan runs and cross country trails. At the end-valley Schönangeralm there's cross country trail and walking paths. Wildschönau can easily be reached via the town of Wörgl.
SKI JEWEL  at a glance
145 km varied pistes (109 km fall line)
26 km blue, 54 km red, 13 km black, 16 km ski routes
47 lifts
8 gondolas, 7 chair lifts, 32 drag lifts
24 ski huts
Cosy to rest and enjoy – or round off the day
3 snow parks
Wiedersbergerhorn, Family Park Schatzberg, Race'n'Boarder Arena Niederau
Highest mountains in the Ski Jewel
Wiedersbergerhorn, Alpbach – top station at 2.025 m
Schatzberg, Wildschönau – top station at 1.903 m
Connection
8-seater gondola connecting the two main skiing areas.
Info – www.skijuwel.com
Holiday info & accommodation:
Alpbachtal Tourismus,  +43 5337 21200, www.alpbachtal.at
Wildschönau Tourismus  +43 5339 8255, www.wildschoenau.com