It's a golden opportunity...
Snowsports Scotland has launched a major push to boost ski numbers to wipe out the past two disastrous two Covid-marred years.
Their CEO Trafford Wilson is reaching out to skiers south of the border and worldwide too with a strong message that Scotland is open for skiing – and 'come up and ski us to sample Britain's very best snow.'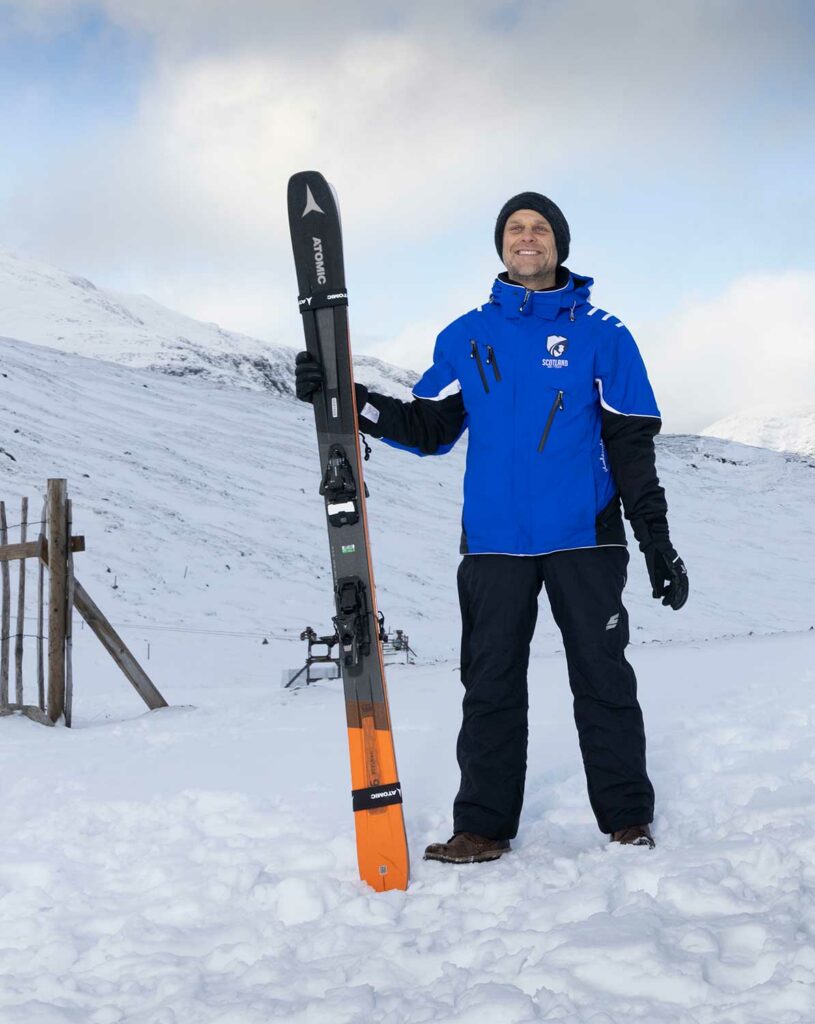 Trafford says :"It's a no brainer to ski up here; especially for families;
NO uncertainty about foreign travel, Nor pre-travel tests
NO travel restrictions,
NO passport needed, and
FRIENDLY locals who speak your language and Scotland is kicking off the season with great early-season snow in all five ski areas. Said Trafford: "This is a golden opportunity, as the Beijing Olympics will stir skier passions."
More than 750,000 tickets are sold at Scottish snow sports venues every year in an industry worth £30 million to the economy.
The Scottish Ski Industry also supports a workforce of 1,000 and 50 elite athletes in the Snowsport Scotland performance programme, including stars such as freestyler Kirsty Muir.
The pandemic's hibernation effect means this ski season is pivotal to the recovery and future of the industry in Scotland.
The past two challenging years have seen ticket sales grind to a halt, forcing a £20m reduction in revenue. Trafford highlights the benefits of snowsports to the country - .
£30m a year into the Scottish economy
1,000 professionals employed, playing an important role in tourism, and letting hundreds of thousands enjoy the physical and mental benefits snow sport offers.
The Scottish Government has a £7m "ski centre fund" to safeguard Scotland's commercially run snow sport centres – at Nevis Mountain Range, Glencoe Mountain Resort, The Lecht Ski Centre, Glenshee, Bearsden Snowsports, Snow Factor – Glasgow, Newmilns Snowsports and Glasgow Ski and Snowboard Centre.
Traford adds: "With many thousands facing uncertainty from ever-changing quarantine rules in Europe, I hope more people will Ski Scotland this winter.
There are 5 Scottish mountain resorts –
Cairngorm, Glencoe, Glenshee; Lecht 2090; and Nevis Range, plus -

16 artificial snow sport centres; Aberdeen, Glasgow, Midlothian Hillend; Bearsden, Newmilns, Polmonthill, Firpark, Alford, Glenmore Lodge; Huntly Nordic and Outdoors, Lagganila Outdoor, Loch Insh and, RM-Condor Arbroath.

There is a calculated demand for 840,000 'skier days' a year in Scotland, with 580,000 taking place on artificial slopes and 260,000 at mountain resorts.
750,000 'skier days' were recorded in the 2018-19 pre-Pandemic
18 of the 48 athletes on the UK Sport funded winter sports programme are Scottish.
Snowsport Scotland's membership has increased by 39% over the last 4 years (4,112 new members).